Farnworth Learning & Activities Centre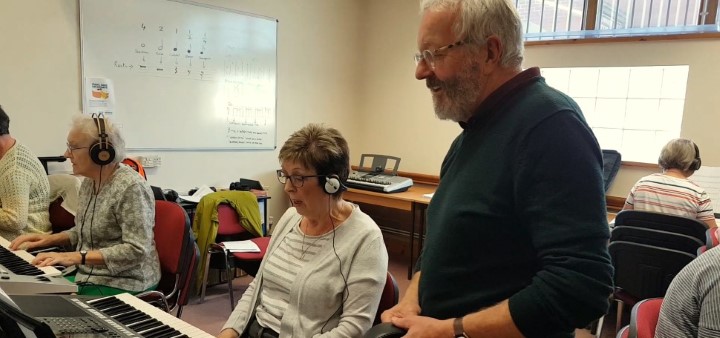 IMPORTANT NOTICE
Given the current circumstances, as a precautionary measure we have decided to close the Learning and Activities Centre, to ensure the safety of our volunteers, visitors and our clients.
We will contact all participants of classes once the centre has reopened.
For any queries, please contact our other office at The Square for more information on 01204 382411 or check our website and social media for regular updates.
What is the Learning & Activities Centre?
A warm welcoming environment, where socialising and enjoyment comes first.
Things we do:
Art & craft workshops
Sequence tea dance
Computer classes
Music classes
Creative, physical and social activities
Room hire
Rehearsal space
What makes it special:
Community resource
Friendly atmosphere
Opportunities to build new friendships
Fully trained volunteers
Free car park
Accessible building
How to access:
Call us on: 01204 701525
Email: communityservices@ageukbolton.org.uk
Drop in
Check out our:
Rooms for Hire
Are you looking for a meeting room to hire? We have two small meeting rooms on the ground floor as well as our Training Suite with IT facilities on the first floor. We also have the main hall on the ground floor with onsite catering facilities, tables and chairs. This room also divides into two by a partition.
Please ring our Centre Manager for further details on 01204 701525 or email communityservices@ageukbolton.org.uk
Share your passion
We're always looking to develop new courses/activities. If you have a hobby or pastime, a creative skill or knowledge that you feel might be of interest to others and that you're willing to share, we'd be delighted to hear from you.
To find out more about our complete programme of courses and activities, or to discuss your ideas, please contact our Centre Manager on 01204 701525 or email communityservices@ageukbolton.org.uk