NEW SESSIONS for 2022 - Check back for information on new sessions to run at Bolton Arena
Burnden Park 3G Session (50+)
Tuesday 1pm-2pm please call 01204 382411
First session is FREE with further sessions charged at £3 per week

Horwich Lesiure Centre session (50+)
Wednesday 1pm-2pm please call 01204 382411
First session is FREE with further sessions charged at £3 per week

Bolton Arena sessions (60+):
Mens: Friday 10am-11am Book
Womens: Tuesday 7pm-8pm Book
Sessions Charged at £3
For help using the FA Booking Portal you can use this handy guide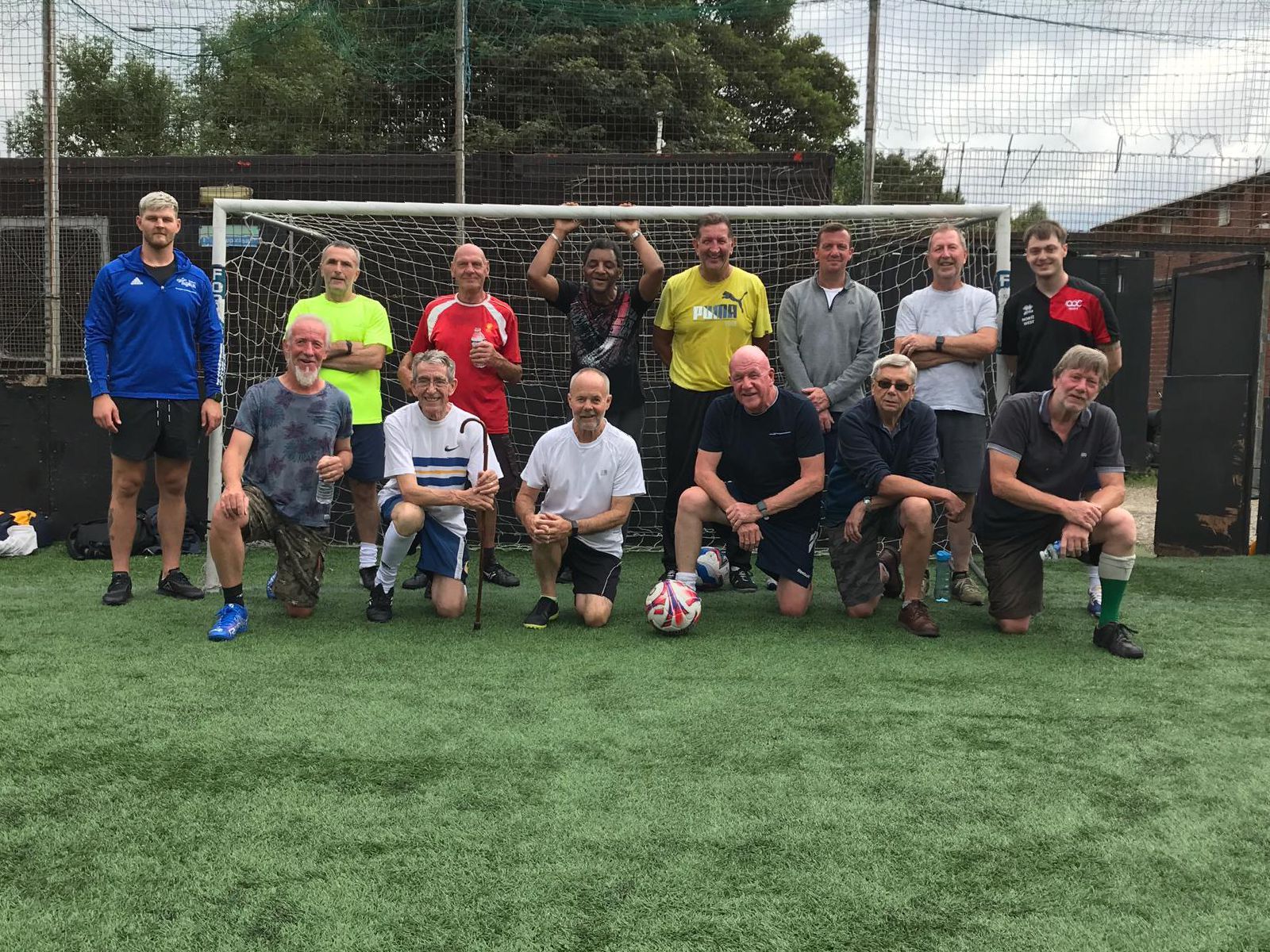 Football is our national game, beloved of millions, and the walking version is a fun, friendly and safe way of engaging in physical activity for both men and women in later life. It's open to all, whether you've played football before or not and regardless of age. It's great for the mind as well as the body and is a sociable sport, giving everyone involved the chance to make new friends and enjoy being part of a team.
Our walking football sessions are put together and run by qualified FA Coaches and are a fantastic way of refreshing and imprving your football skills as well as a fantastic source of fun physical activity.

There will be oportunities to play as part of a team in freindly games as well as in tournament football.
Our New Sessions at Bolton Arena means we can offer more football to more people, as well as establishing our ladies walking football session.
This new local scheme is part of a wider Age UK walking football programme supported by both The Football Association and Sport England to help older people in communities like Botlon to keep active and to improve physical and mental wellbeing through playing the game.
For more information call Strength and Balance team leader Niall Bradley on 01204 382411 or email niallbradley@ageukbolton.org.uk
Highlights of when the NLPD team came to pay us a visit from Merseyside for a mixed teams game during one of our walking football sessions.
The first half was played full walking rules, the second half was played open rules.