Robins - Hospital Volunteers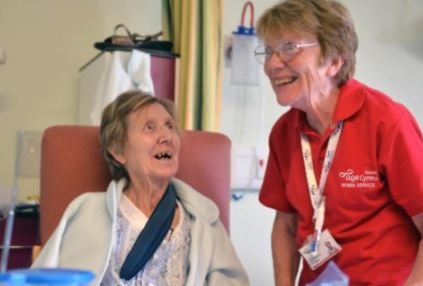 Robins are volunteers who undertake activities in Newport, such as hair and nail care, assisting patients at meal time, chatting and reading to patients, letter writing and assisting with phone calls.

If you would be interested in volunteering as a Robin, visit our volunteering page to find out more.

The service operates within the St.Woolos and Royal Gwent Hospitals in Newport.

It is provided 7 days a week from 9.00am until 5.00pm and is free of charge.