Digital Champion Volunteer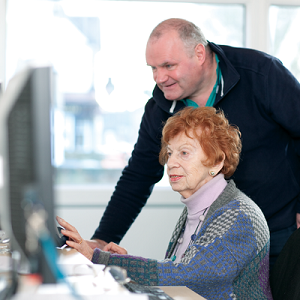 Through one to one and group coaching our volunteers introduce older people to the computer basics, the internet, email and devices in a safe and supportive way.
We are looking for computer literate volunteers who wish to pass these skills on to older people.
More information about this volunteering role can be found by clicking the link below.
Digital Champion Volunteer Role Outline
For an informal chat about this role please call us on 0333 241 2340 or complete our contact form and we will get back to you as soon as we can.
Or if you are interested in this role and would like to apply please complete the forms below and return them to info@ageukdevon.org.uk