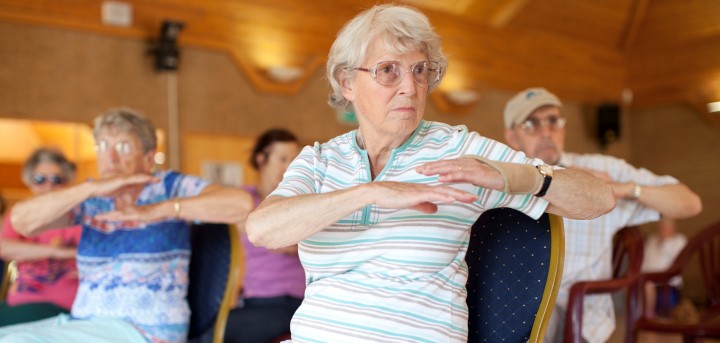 The training offered by Age UK Devon reflects the same inclusive, person-centred and innovative approach that we apply to delivering our own services.
As an integral part of our training, we impart our hands-on experience and knowledge of what it's actually like to deliver services to people in later life and their carers. We are at the forefront of the latest policy and practice. We can also undertake an independent, service-user review of your provision and provide a report setting out recommendations to improve practice.
A wide range of topics
We offer bespoke training — both in-house and through open, training courses — in a wide range of topics, including:
Seated Vitality - chair-based exercise
Activities coordination for older people
Gentle exercise for balance and postural stability
Weight-bearing exercise to promote muscular strength and bone density
Pre-retirement seminars
Our training is aimed at care homes, employers, domiciliary care, community groups, volunteers, carers groups, statutory agencies and individuals.
Contact us
Please contact Trish Warren on 0333 241 2340 for an informal chat about your training requirements, and we will be able to provide you with a quote and a training package to meet your needs.