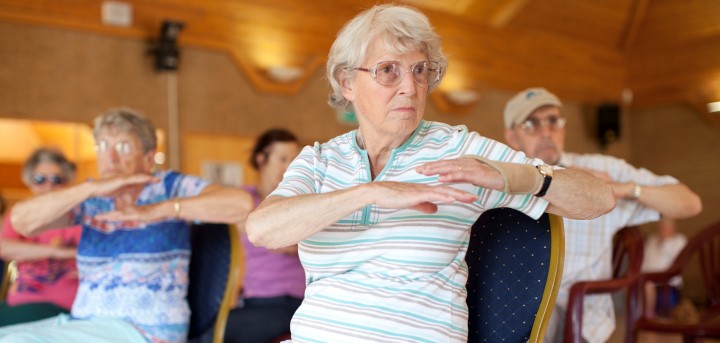 Our active in later training packages have been designed to enable course participates to support their community and to encourage older people to be more active and lead more fulfilling lives. This may be through volunteering to deliver exercise classes, being a buddy to an older people, or setting up and running care home activities.
We offer the following training packages:
Our training can be delivered to health and social care organisations, statutory agencies, care homes, community groups and organisations, volunteers and individuals.
Our trainer
Trish Warren, Active in Later Life Manager is a qualified Fitness Instructor, ASA swimming coach and accredited Trainer (Preparing to Teach in the Lifelong Learning Sector) and has worked for Age UK Devon for since 2008. Trish has delivered many of the above training courses; below are some comments from participants:
"Great pace, had fun, enjoyed the group. Trainer really good. Thank you."
"Trish was a very capable and confident trainer."
Contact us
Please contact Trish Warren on 0333 241 2340 for an informal chat about your training requirements, and we will be able to provide you with a quote and a training package to meet your needs.
Your Feedback
We are always trying to improve what we do, so we welcome your feedback at any time. To find out how you can provide us with your suggestions, click this link to our Comments, Compliments and Complaints page. We look forward to hearing from you.