Please make your cheque payable to Age UK Ealing and send it to:
Age UK Ealing
Greenford Community Centre
170 Oldfield Lane South
Greenford UB6 9JS
You can use Gift Aid to support Age UK Ealing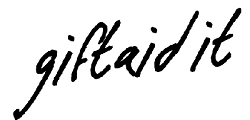 If you are a UK taxpayer, you may be able to increase the value of any donation you make to us by 25p in the pound without paying a penny more. Gift Aid allows us to claim back the tax. This means for every £1 you donate, we receive £1.25.
Please help us to make the most of your generosity with Gift Aid and help us reclaim the tax on your kind donations. You can download the Gift Aid Declaration form below which you will need to complete and send to us. If you do not have access to a printer, please let us know and we will be happy to send you a copy.
Age UK Ealing - Donation and Gift Aid Declaration.docx
If you have donated via JustGiving and completed the Gift Aid Declaration online, there is no need to fill in and send the above form to us. Thank you.