Ealing Specialist Advice Service
Introducing Ealing Specialist Advice Service (ESAS) – a new advice service for Ealing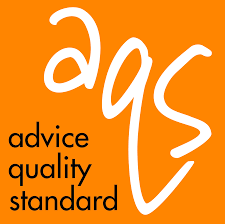 Age UK Ealing is now also working in partnership to deliver advice to adult residents of Ealing with health and social care needs, funded by Ealing Council and Ealing Clinical Commissioning Group. The service is delivered by a consortium of 5 organisations:
Ealing Mencap
AgeUK Ealing
DeafPlus
Ealing Centre for Independent Living(ECIL)
MIND Ealing & Hounslow
ESAS provides advice about welfare benefits, housing, health and social care to people who have disabilities, mental health issues, sensory impairments, age related needs and carers.
The Ealing Specialist Advice Service (ESAS for short) offers free and confidential advice and support.
We can assist with:
Form filling
Written & online applications
Appeals
Online bidding for Council accommodation
Assistance with telephone calls
We can offer advice in areas like:
Housing issues
Welfare benefits, including ESA, PIP, DLA, pensions, Housing Benefit, Tax Credits & Universal Credit
Employment - including Access to Work and workplace adjustments
Transport and travel, including Blue Badge Applications
Health & Social Care advice, including Direct Payments, managing personal budgets, and communicating with local Social Services
Disability rights
Eligibility
To be able to get support from ESAS you will need to be a carer or adult who lives in Ealing and has additional needs. This could include:
Learning disabilities or learning difficulties
Physical disabilities
Autistic spectrum conditions
Sensory impairments
Mental health issues
Long-term medical conditions
Age related needs
If we are unable to help you we will make sure we signpost or refer you to another organisation who might be able to help.
Appointments & Advice Surgeries
ESAS offers appointments at our main office in West Ealing, and we can arrange out-of-hours appointments on Thursday evenings and Saturday mornings. We also hold local advice surgeries at locations in Northolt, Greenford, Acton and Southall. Please contact us to book an appointment or for any further information.
Contact Us:
Ealing Specialist Advice Service
c/o Age UK Ealing
135 Uxbridge Road West
Ealing
W13 9AU
Telephone: 020 8579 8429
Text: 07837 186 733
Email: info@ealingsas.org.uk
Website: www.ealingsas.org.uk