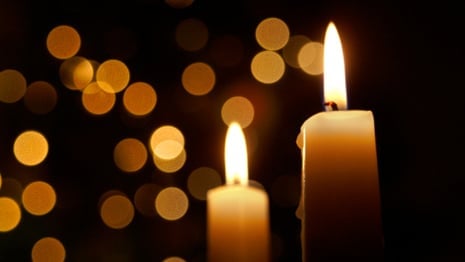 A donation in memory of loved ones, instead of flowers
Many people now prefer only family flowers at the funeral of their loved one and encourage fellow mourners to give donations to their chosen charity instead, in memory of their loved ones.
If Age UK Exeter has supported you or your loved ones or you simpy want to support our work with older people in the community,asking for donations can be a valuable way for mourners to offer their support.
When you think about it, it makes sense - flowers wilt away in a few days whilst a charitable donation can help people in Exeter who really need it, now and in the future.
Your generosity and thoughtfulness in donating to Age UK Exeter will help local older people gain the advice and help they need.
If you feel you would like to do this, cheques either from the Funeral Director or yourselves need to be made payable to 'Age UK Exeter' and sent or delivered to us at The Sycamores,Mount Pleasant Road,Exeter.
Alternatively you can make a donation in memory of a loved one by clicking on the In Memoriam Donation button below.
Make an In Memoriam Donation
To find out more about In Memoriam donations, or if you would like to hear more about the work we do, please do not hesitate to contact us by email to info@ageukexeter.org.uk or telephone 01392 202092.
Making a difference locally
Donating money to Age UK Exeter means you are directly supporting our services for older people in Exeter.
We're a local charity working in the community to support older people, their families and carers. We want everyone to be able to love later life.
Age UK is a national charity and an independently from Age UK Exeter, should you chose to donate to Age UK then the money will be used for national objectives rather than targeted to the needs of our community.
We subscribe to the Fundraising Standards Board Charter. For more information, please visit their website: www.frsb.org.uk
Please visit our Getting involved page to read our Fundraising Charter.