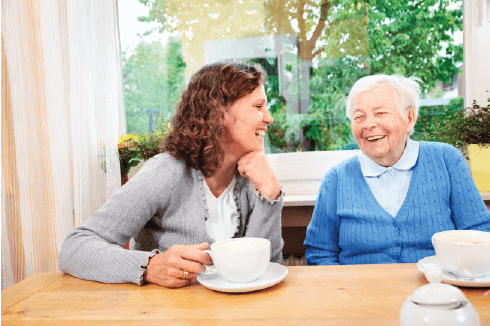 What is Befriending?
Older people, usually those living alone and experiencing isolation, are visited by volunteers who offer friendship and social support. Volunteer befrienders are from all walks of life, both younger and older, and make regular home visits, staying and chatting for between one and two hours a week. Some visits are more flexible and are agreed between both parties.
If you are interested in this service, either for yourself or for a friend or family member, then please contact Jess on the details below.
Professionals may also make referrals by telephone.
We comply with all COVID 19 guidelines to ensure the safety of clients and volunteers.
Please note that due to the current situation with COVID 19, being matched with a volunteer is taking longer than usual.
Volunteering as a Befriender
If you are interested in becoming an invaluable Volunteer Befriender and would like to discuss this role further then please do get in touch with Jess via the contact details below.
For more details about the role please click here.
Contact:
Jessica Cohen, Social Support Coordinator
Phone: 01392 455611
Email: j.cohen@ageukexeter.org.uk