Have you been recently diagnosed with Dementia? Are you looking for an opportunity where you can share your feelings and experiences with other people also recently diagnosed? Where you can try new things and make new friends?
Budding Friends is a project that supports people with dementia to find ways to live well and enjoy life.
The groups are made up of people over the age of 50 who have dementia and either a family member or their main carer. These couples go through the project together.
The group meets up and gets involved with a variety of activities that the group members themselves decide they want to do.
We are also outdoors for some of the time as there is an overwhelming amount of evidence to suggest that there are increased health and well-being benefits to being in the open air.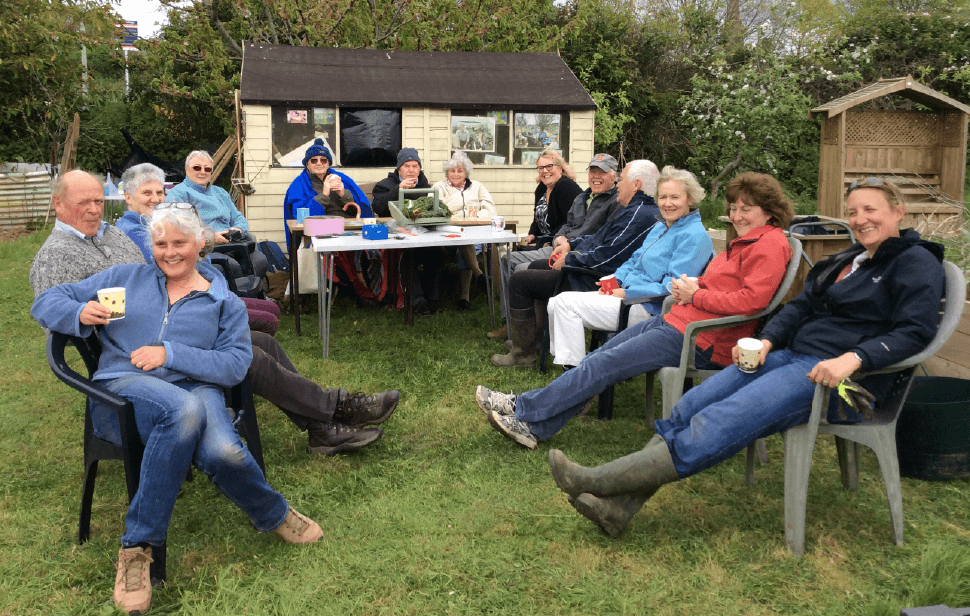 Come and join us on our allotment! Our volunteers have already made great strides in getting it ready for the project.
Ann and Brian were interviewed about how Budding Friends has helped them...
Listen to an interview about Budding Friends with Ann and Brian


Contact us about Budding Friends and Carers Support Group
For more information please call Penny Unitt on 01392 202092 or email p.unitt@ageukexeter.org.uk

Penny will talk to you about the project to see if it's for you. Please give her a ring to find out more.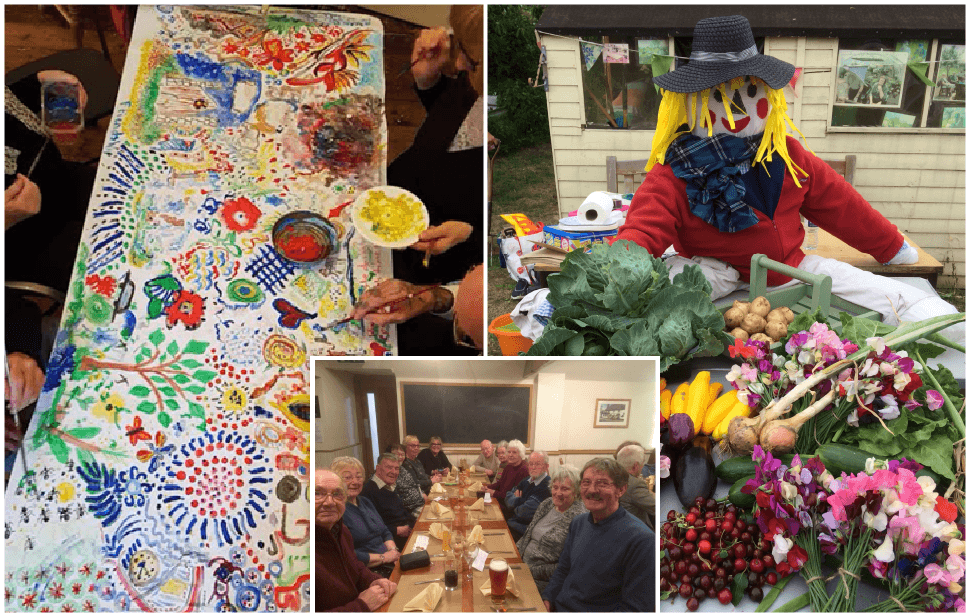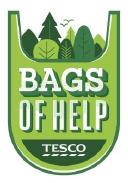 A huge thank you to Tesco who supported this project through their Bags of Help scheme!