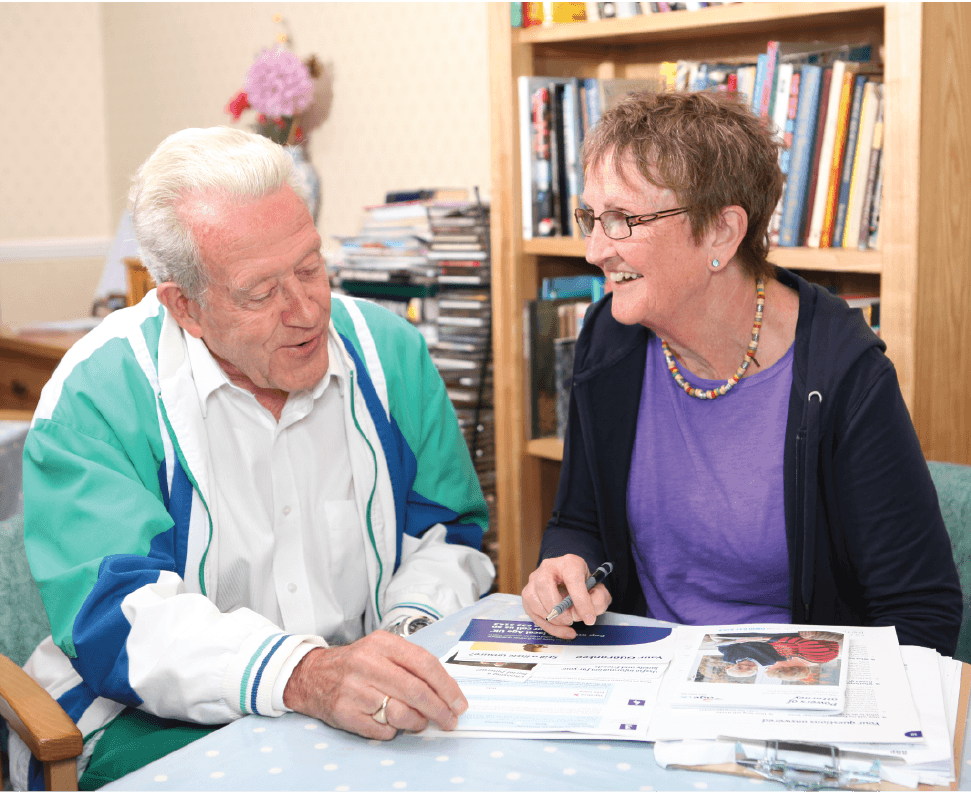 'Financially Age UK Exeter has made a big difference to me; they've helped me live a better life and so improved my health - I don't have to worry about money so much'
Our Information and Advice helpline answers over 2,000 enquiries a year on a variety of topics from income and benefits to consumer issues. We can also give you professional and friendly advice about health, community care and housing.
Our Information and Advice Manager, Caroline, is supported by 16 volunteers who are here to help older people and their carers - by email, by phone and in person, either at our Cowick Street centre or on a home visit.
Age UK also produces many very useful information guides and factsheets on a range of topics including energy saving, lasting power of attorney and wills, care homes, TV licences and just about every other issue that affects older people.
These specialist information sheets are available free of charge to anyone who requests them. Click here to access factsheets on the national Age UK website
Contact our Information and Advice service
Address: Age UK Exeter, 138 Cowick Street, Exeter, Devon EX4 1HS
Opening hours: Monday to Thursday, 10.00 a.m. - 1.00 p.m. by appointment. Closed Fridays.
To contact our Information and Advice team ring 01392 455614. If we are busy your call will be taken by the Age UK Advice line.
Email: advice@ageukexeter.org.uk
Free booklets and online information
Age UK produces free information guides and factsheets on a wide range of topics, including home adaptations, dementia, and advice for carers. You can find a complete list of guides and factsheets on the Age UK national website.

If you prefer to read information online, the Age UK national website has information and advice on many topics, including how to find a care home, how to avoid scams, and Power of Attorney.