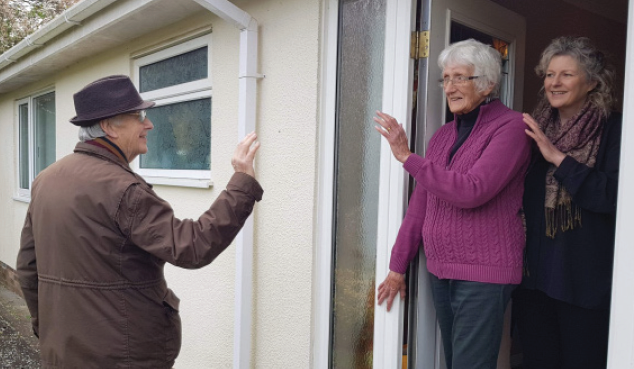 A new service has been launched for carers of older people in Exeter.
Age UK Exeter, in partnership with Devon Carers, is developing a new pilot service in Exeter called 'Time for You'.
If you know a carer of an older person who finds it difficult to leave their loved one when they need to go out, please bring this new service to their attention. The service is designed to give the carer a worry-free break while providing companionship and oversight for their loved one. Carers could use the time to go shopping, attend appointments, have coffee with friends or simply enjoy some 'me' time.
Age UK Exeter will be recruiting and supporting caring and competent local volunteers to provide good company and practical support (not personal care), so that it's a positive experience for both the carer and their loved one.
The service could be a regular arrangement of between one and three hours a week, or something more ad hoc.
The service will either be free or charged at £5 per hour, according to their needs.
Any carers interested in finding out more about what the service can offer can phone our 'Time for You' Co-ordinator, Jessica Cohen , at our Cowick Street office on 01392 202092.
Also, if you, or someone you know, might be interested in volunteering with us to support local carers in Exeter then we'd love to hear from you. Please contact our Volunteering Co-ordinator, Jules Corkhill, on 01392 202092.