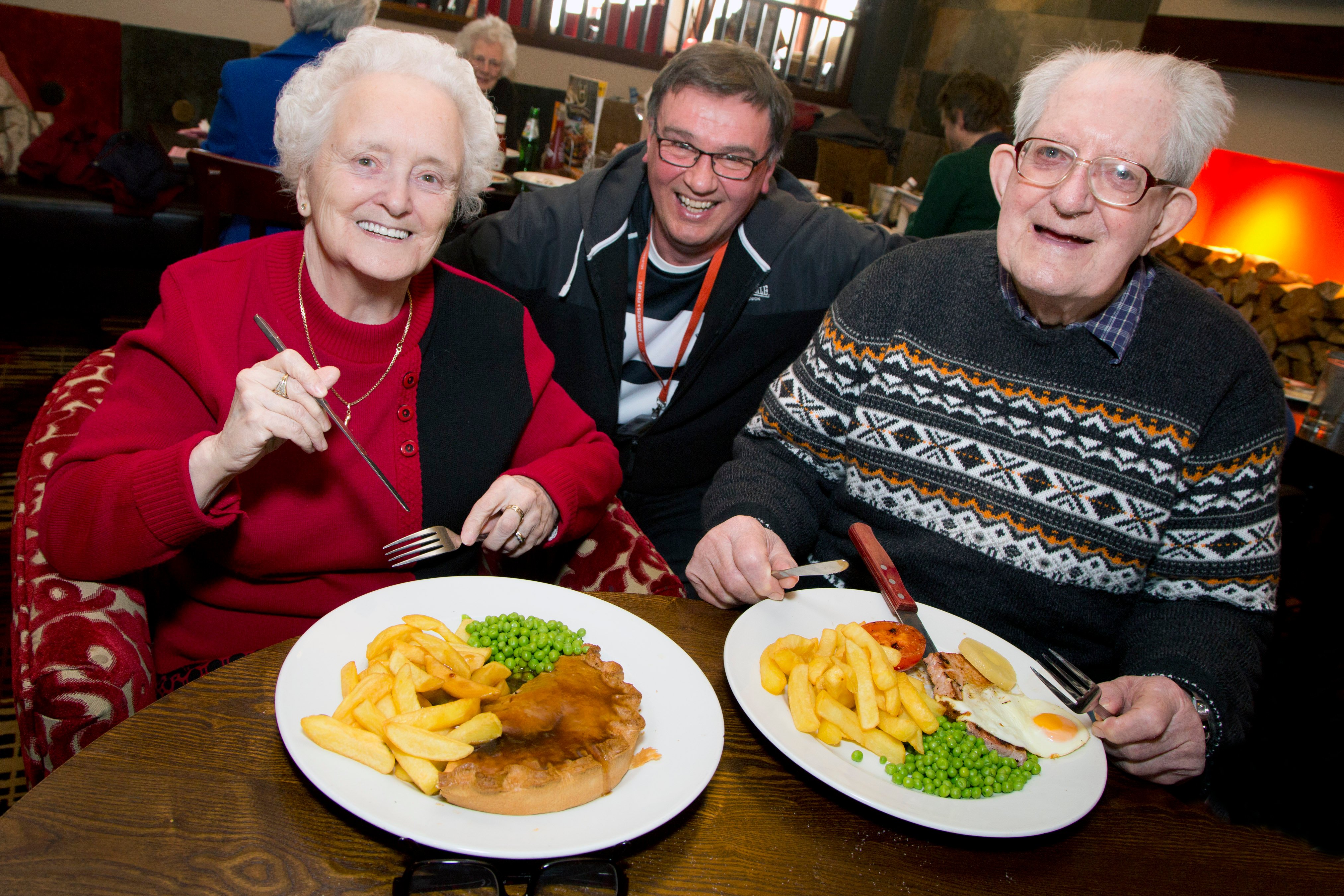 W

e provide different Social Groups for the older people of Gateshead.
Take a look at our fab groups!
Runabouts Group - Once a month on a Monday, our Runabouts Group take a trip out to different pubs and restaurants for lunch. This gives our group the chance to enjoy a nice meal with lovely company
Chooseday Group - Once a month on a Tuesday, our Chooseday Group choose a destination of their choice to explore the North East. This can be a pub, restaurant or a cultural attraction.
Craft Group - Every other Wednesday we offer the opportunity to get out of the house, enjoy some fabulous food and get crafty.
Mens Group - Fortnightly on a Friday, we take a group of Men out with our Mens Group. This gives them a chance to get out of the house and spend some time with the lads. The Mens Group visit the pubs of the North East for some quality food and a good old catch up!
For information about our Social Groups call us on 0191 477 3559 or email us at infoandadvice@ageukgateshead.org.uk