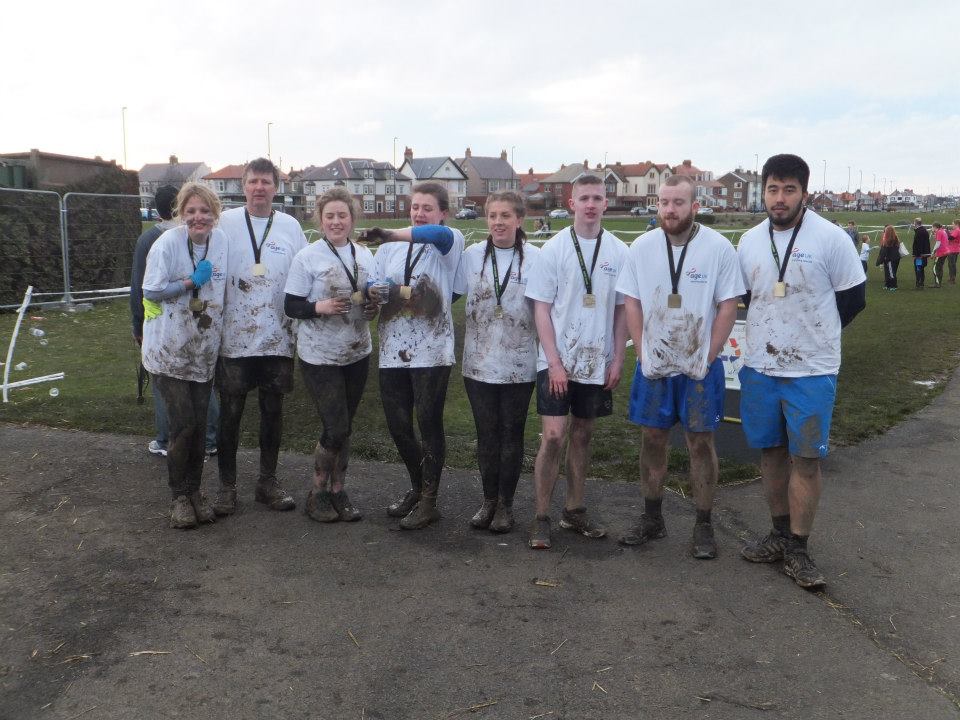 Get involved with fundraising for Age UK Gateshead!
It is easy to get involved and fundraise for us all you have to do is follow these 4 simple steps.
1. Decide on your event
You can fundraise doing anything you want. You can fundraise on your own or as a team it's up to you. You could use the opportunity to try something you've always wanted to do such as, running the Great North Run or even jumping out of a plane. But is that's to adventurous for you why not have a cake sale, have a pub quiz or simply get sponsored for doing something like a sponsored swim, walk or silence.
2. Set up a fundraising page
Simply set up a fundraising page on JustGiving and select Age UK Gateshead as your charity. You can set it up with your Facebook or your email address. Setting up a JustGiving page gives you the opportunity for people online to donate to your cause. It also means you can share it on social media websites like Facebook and Twitter. Don't worry you can still collect offline donations and add them to your JustGiving target. But if this isn't for you, you can print off a sponsorship form from the link below

3.Spread the word.
Let everyone know that you are fundraising for us by telling them face to face or by sharing it on your Facebook, Twitter and Instagram accounts. Keep everyone up to date with how your fundraising is going and how they can donate to your cause. Please tag us in all of your social media posts and use the hashtag #AgeUKGateshead so we can keep up to date with your fundraising!
4. Pay in your money
Paying in your funds is very easy.
If you have set up a JustGiving page all of the donations made on it will have already came to us but not your offline donations.
To pay in offline donations you can either drop them off at our office with your sponsorship form, you can send a cheque made payable to 'Age UK Gateshead' or you can pay it in to our bank