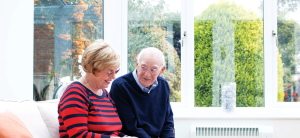 At Age UK Herne Bay and Whitstable we have an amazing team of over 200 dedicated volunteers who regularly give their time to help us. Our volunteers assist us in a variety of ways, helping us to provide services and support to the older people of Herne Bay, Whitstable and surrounding areas.
We certainly could not operate without their dedicated, talented and enthusiastic support. We have many different volunteering roles available, in the centre or in the community, here is a small selection:
Volunteer opportunities include
Befriending
Delivering hot meals to an older person's home
Assisting in our Day Centres as a Tea Bar Assistant, or Delivering Activities
Filling out Attendance Allowance Forms
Helping in the kitchen
Assisting with Dementia outreach events and Cogs club (Cogs club is a structured activity day for people with mild to moderate dementia)
Driving clients to and from our centre
Shed Head helping to deliver woodwork based activities in our Mens' Shed Project (Shed Quarters)
Handyman support in clients own homes
Walk and Talk Group Leader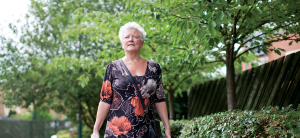 For all volunteering roles training and induction is an integral part, this helps volunteers to settle in and feel valued. Mileage and out of pocket expenses are reimbursed.
We are always looking for new volunteers to join us, if you have a little time to spare and would like to make a difference.
Please email leanne.amos@ageukhbw.org.uk
or
Phone 01227 749570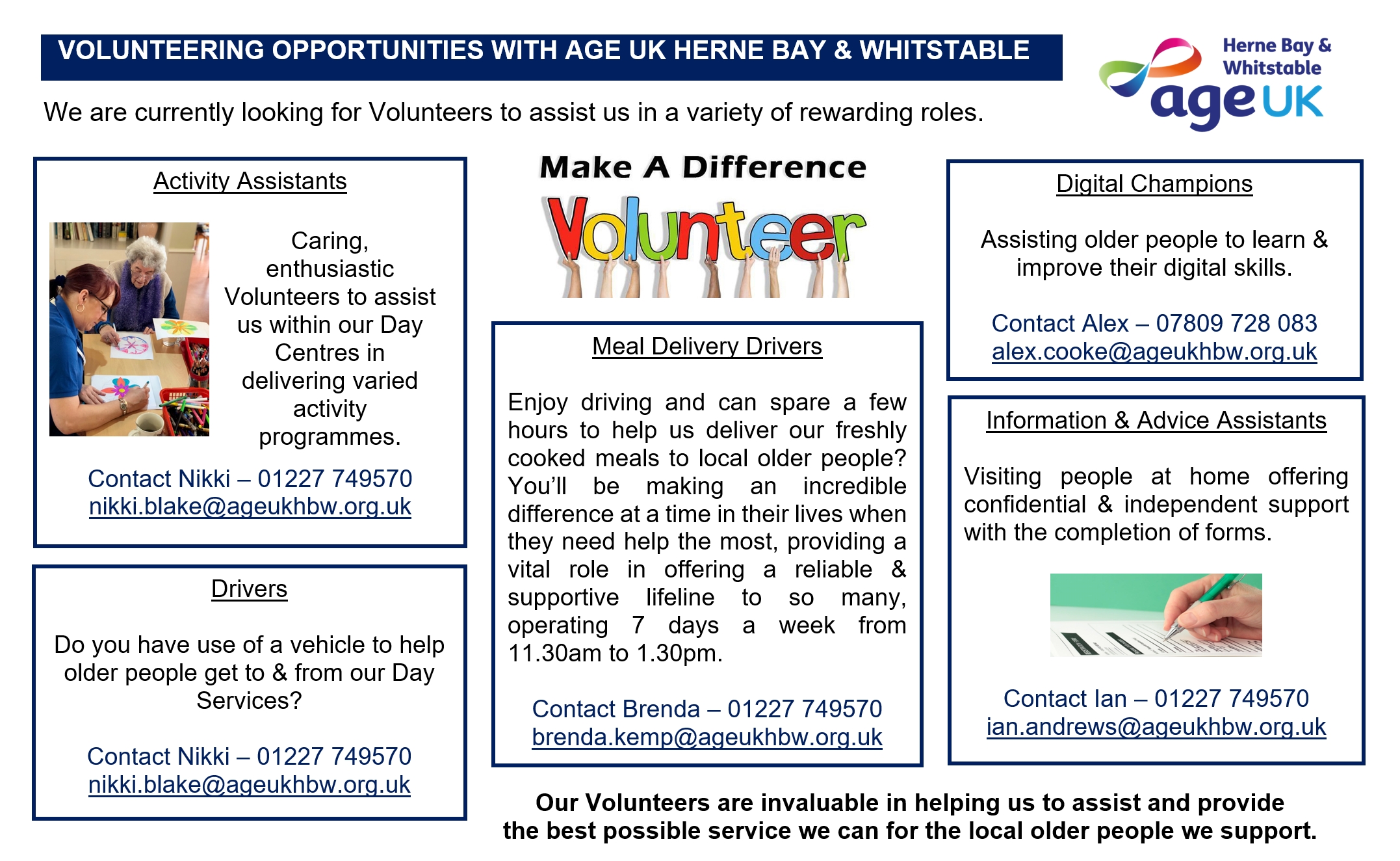 Reasons to volunteer with Age UK Herne Bay and Whitstable include:
To make new friends
To have fun
A chance to learn new skills
Improve confidence
Find out about a different job
Help to get involved with the local community
To learn new ideas from others
How we are currently assisted by our volunteers*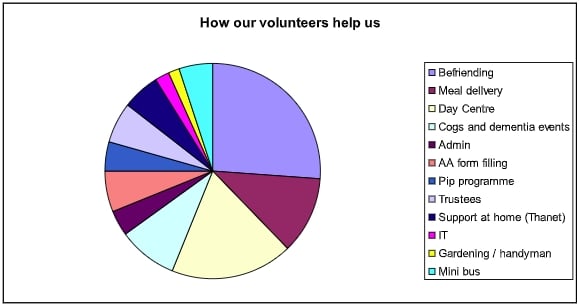 *Data compiled November 2018
Contact
Age UK Herne Bay & Whitstable
16 Reculver Road
Herne Bay
Kent
CT6 6LE
Phone: 01227 749570 or 0773 5556811
Email: Gill Ball at brenda.kemp@ageukhbw.org.uk

---