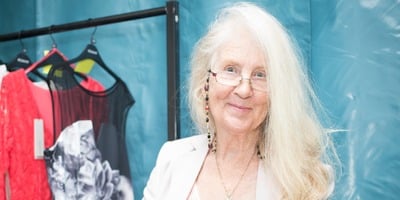 Looking to bag a bargain, declutter your life, or volunteer? You can do all three at our charity shop on Catford Broadway.
The shop is open Monday to Saturday, between 10:00am and 5:00pm.
About our shop
Age UK Lewisham and Southwark has a charity shop in Lewisham, on Catford Broadway. It's a great place to find bargain clothes, books, DVDs, household goods, and children's toys.
We would greatly appreciate donations of clothing, accessories and bric-a-brac to the shop so please pop in and see us with any items.
Volunteering at our shop
Our shop relies on volunteers in such roles as shift leaders, sales staff, stock room sorters and steamers. Ideally volunteers need to be available for at least one full day, or two half days per week. Training will be provided. If you are interested in volunteering with us, please visit our volunteering page to see how to get in touch.
Visit our shop
10 Catford Broadway
London
SE6 4SP
Opening times: Monday to Saturday, 10.00am to 5.00pm
Tel: 020 8690 9066
Email: shop@ageuklands.org.uk