Community Connections is lead by Age UK Lewisham and Southwark and delivered by the Lewisham Connections Consortium, a partnership of 6 voluntary sector organisations in Lewisham.
Community Connections is a preventative social prescribing project, aiming to improve the health and wellbeing of vulnerable adults across the borough.
We achieve this through a combination of community development work and individual community facilitation for vulnerable adults.
What we do:
Community Facilitators (CFs)
Our Community Facilitators visit vulnerable adults (18+) living in Lewisham who are experiencing low mood, isolation or who wish to be more connected with their community. We use a person-centred approach based around the '5 Ways to Wellbeing' to identify and overcome barriers to social inclusion by developing person centred plans aiming to improve individuals' wellbeing and social connectedness.
Community Development Workers (CDWs)
Our Community Development Workers support the local community and voluntary sector through their work with groups, organisations and individuals as well as through working to cultivate networks and partnerships across the borough. We support organisations looking to develop new services, build capacity, and give guidance and support to groups looking for funding. We also work with a number of borough-wide networks helping to build partnerships and resilience within the community sector. This year we have lead in the launch of four Neighbourhood Community Development Partnerships in Lewisham aiming to bring community and voluntary sector organisations together in local networks, identifying assets and pressures and finding new ways to work together. Finally our CDWs collect intelligence around gaps and pressures in services borough wide.

For more information on Community Connections, please visit this site.
Who to contact:
If you would like to speak to someone about our service please contact us:
Jordan O'Shea (Lewisham S.A.I.L. Manager)
Alice Groux (Lead Community Development Worker, North Lewisham)
Jasmine Sparrow (Lead Community Development Worker, South Lewisham)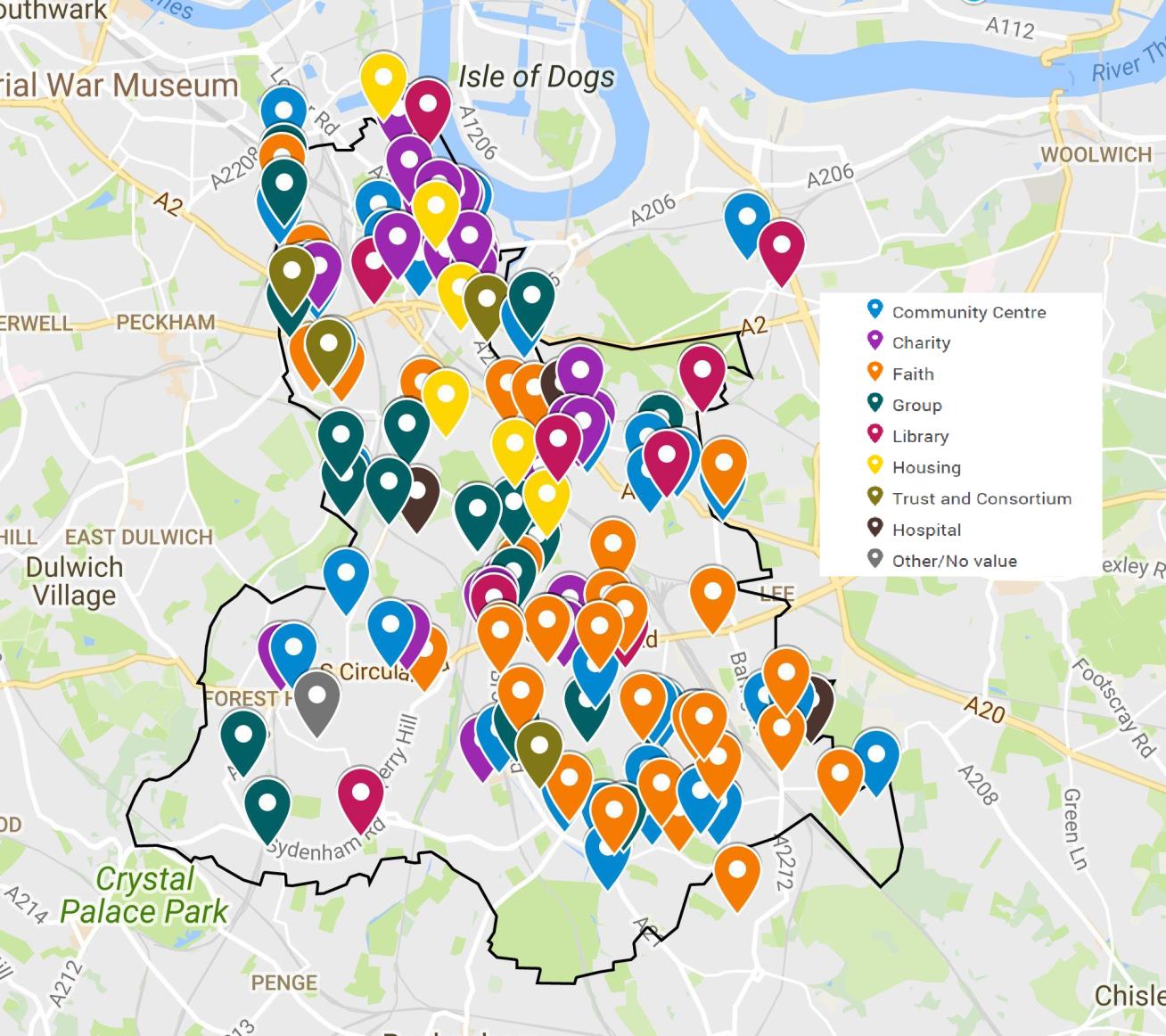 Download our latest annual report
Click here for the Community Connections service annual report