We can provide a handyperson to complete light repair jobs around the home.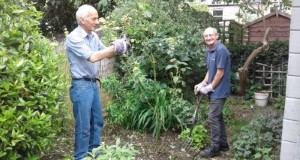 Our Handyperson Service is free for people over the age of 50 living in the Borough of Southwark. Our friendly staff have experience in working with older people and carry out a range of repair jobs around the home to help them remain safe and independent. Common jobs include fixing door handles and changing lightbulbs, putting up blinds and securing loose carpet. We also help with one-off garden clearance (our garden service is only available during the summer). As our aim is to increase the safety of older people in the Borough, we also fit smoke alarms and offer our clients a home fire safety check.
When clients need work done which requires specific materials, we ask that they provide these themselves. Occasionally, some larger jobs may need an initial visit to assess the level of work needed before it is undertaken.
Who to contact
If you think someone would benefit from this service, please contact us to arrange a booking:
Handyperson Service Team
Stones End Day Centre
11 Scovell Road
SE1 1QQ
Tel: 0207 358 4077
Email: sail@ageuklands.org.uk
We have consistently received excellent feedback from older people in the Borough who have benefitted from the service. Here is an example of one lady who was very grateful for the service our handypersons provided.
Case Study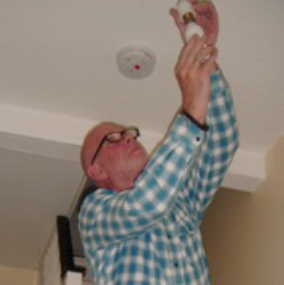 "When my mum's light bulb blew on the upstairs landing she was very nervous. It is difficult for her to change it herself. Her next door neighbour, who would normally help out, was unwell and I live too far away to pop round. The Age UK Handyperson Service visited the same day I called them." (Lillian's daughter)
Trusted Traders
For jobs too large for our handyperson service, or those requiring specialist expertise, our partner organisations offer other options which may be helpful.
Age UK London has a business directory with an extensive list of tradespeople, as well as other services from hairdressers to solicitors, and businesses that are specifically designed to help older people. The directory can connect you with local people that have been fully vetted and checked by Age UK London staff.