Restaurant Relaunch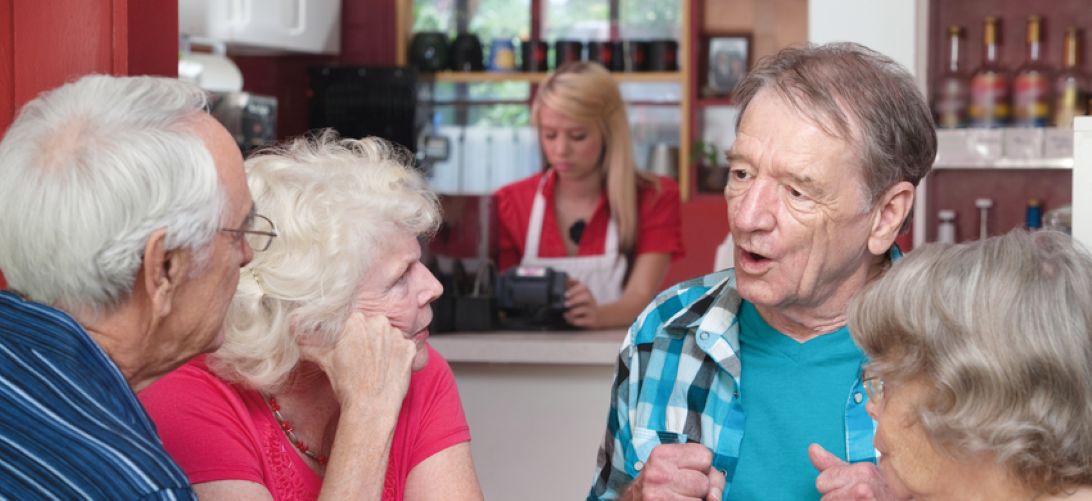 Published on 11 May 2018 11:42 AM
Park Street Eatery takes on new look!
Monday afternoon, 1st February, saw the official reopening of Age UK Lincoln's Park Street Eatery situated at its Park Street Activity Centre.
The restaurant is a busy hub of the centre seeing around 180 guests through its doors each day. 'We open at 9.30am and we often see some of our customers come to have their breakfast here. They then go about their day whether it's partaking in our activities here or going into town and then come back for lunch.' Said Nils Wilkinson, restaurant manager, 'We even have some patrons that take packs ups home for their tea.'
The new look restaurant intends to provide a warm and friendly atmosphere to entice more patrons that might normally be socially isolated. 'I love coming here to meet new and old friends.' Explained Margaret Cocksedge, who uses the activity centre two fold by enjoying the services it provides but has also volunteered for Age UK Lincoln for 15 years.
Michele Seddon, CEO of Age UK Lincoln (pictured below) gave her heartfelt thanks to everyone that had been involved in the rejuvenation of the restaurant. She also reminisced about the initial vision to help and support older people of Frank Eccleshare when he bought the building in the late 40s and how those values were still very poignant today.
'Three quarters of family doctors (76 per cent) report that between one and five patients a day attend their surgery primarily because they are lonely.'*
* Campaign to End Loneliness/ComRes, November 2013.
Loneliness affects more and more older people and Age UK Lincoln continues to provide numerous services in addition to its thriving Activity Centre to try and reduce these figures in the local area.
Alongside the great new Park Street Eatery setting which is hoped will encourage more and more guests to come and sample the delicious menu. The restaurant will now be offering outside catering to local businesses. The Buffet Menu offers many different selections from a basic range of sandwiches through to wraps, cakes and gluten free options.
Many thanks to the handicraft and knitting groups that made bunting for the new design and also thanks to B & Q and Pennells who made generous donations.
For more information, please contact Nils Wilkinson, Restaurant Manager on 01522 696 000