We open our first shop!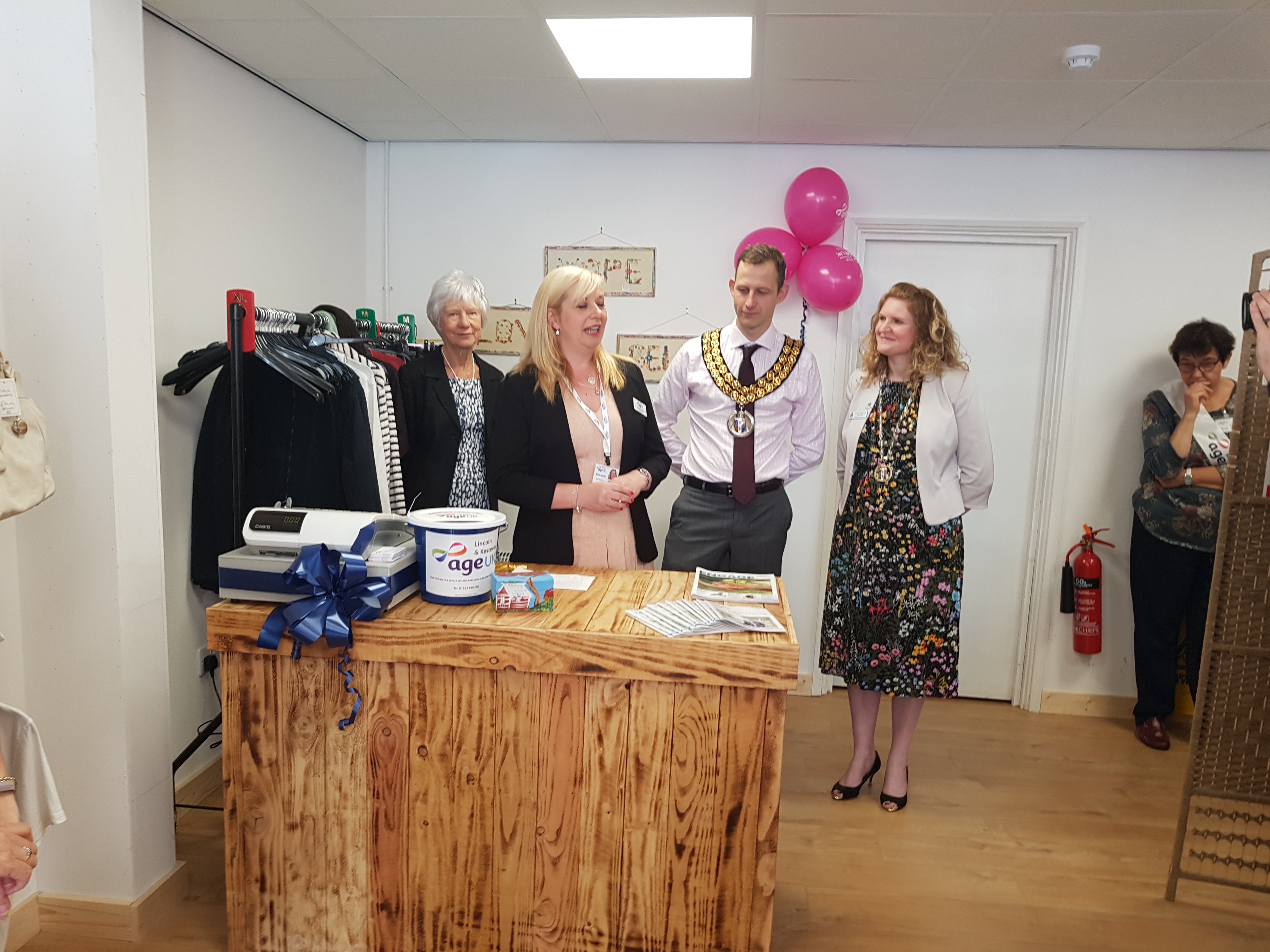 Published on 11 May 2018 11:42 AM
Age UK Lincoln & Kesteven's first charity shop will be opened for business on Friday 21st July. The official opening saw the Mayor and Deputy Mayor of North Hykeham with Michele Seddon, the charity's CEO cutting the ribbon and processing the first transaction of the shop. Michele Seddon expressed a feeling of positivity as the charity continues its expansion into the Kesteven area. 'It's an exciting new venture for us and not just about raising further funds for our ever expanding local services but also about reminding people that we are here and all about supporting the local community.'
One of the charity's key priorities is addressing social isolation and loneliness locally and shops such as these offer a place to come and shop or for people to offer your time to volunteer.
Over 1 million older people across the UK say they are always or often feel lonely. With nearly half of older people saying that television or pets are their main form of company. It is also believed that people with a high degree of loneliness are twice as likely to develop Alzheimer's as people with a low degree of loneliness.
Age UK Lincoln & Kesteven's mission is to alleviate loneliness locally and encourage individuals to approach the charity in whatever form they would be happiest with.
Notes to editors
For more information, contact: Charlie McClelland
Our Twitter: www.twitter.com/ageuklk
Our Facebook: www.facebook.com/ageuklincolnandkesteven