Autumn Engage Magazine out now!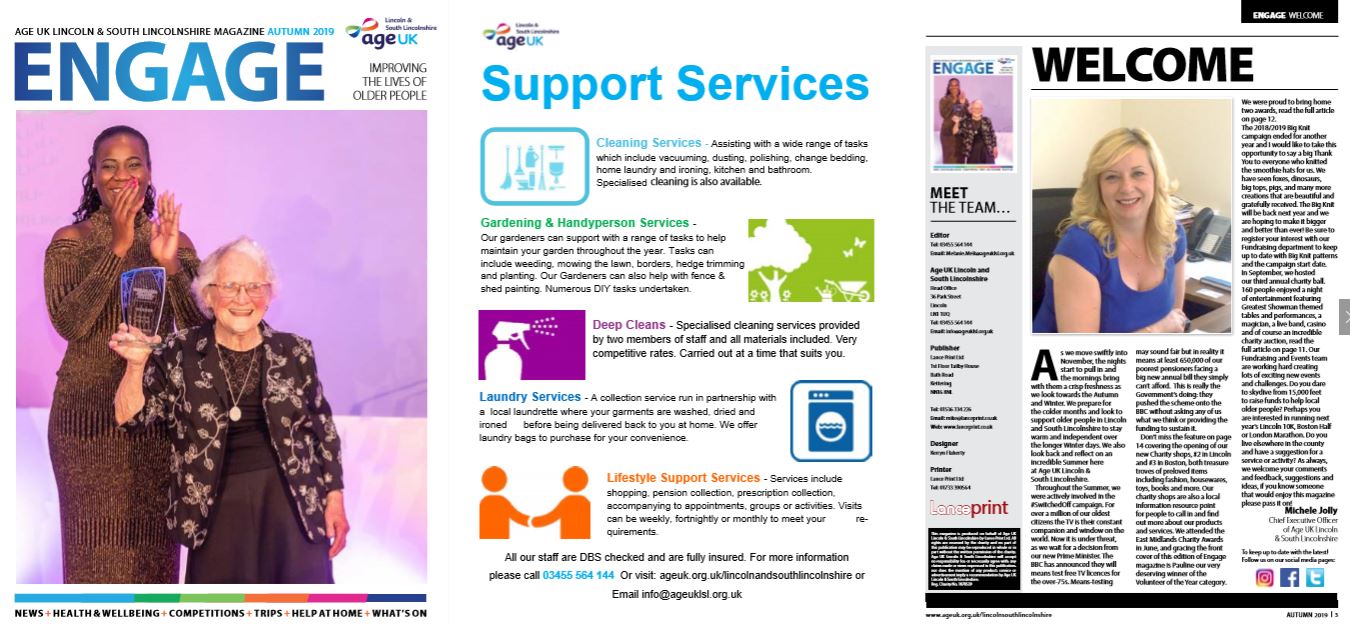 Published on 12 November 2019 10:18 AM
Our Autumn edition of Engage magazine is out now!
This edition will give you an update on our services across Lincoln and South Lincolnshire, events that have happened in the last quarter and let you know of some upcoming events and occasions in the New Year.
If you would like a FREE copy of Engage magazine, please ask at the reception at our Park Street offices.
Engage Autumn 2019
Download our online version of our Autumn Engage magazine to keep up with what is going on and what you could get involved with in 2020!