Befrienders needed
Published on 04 August 2020 02:09 PM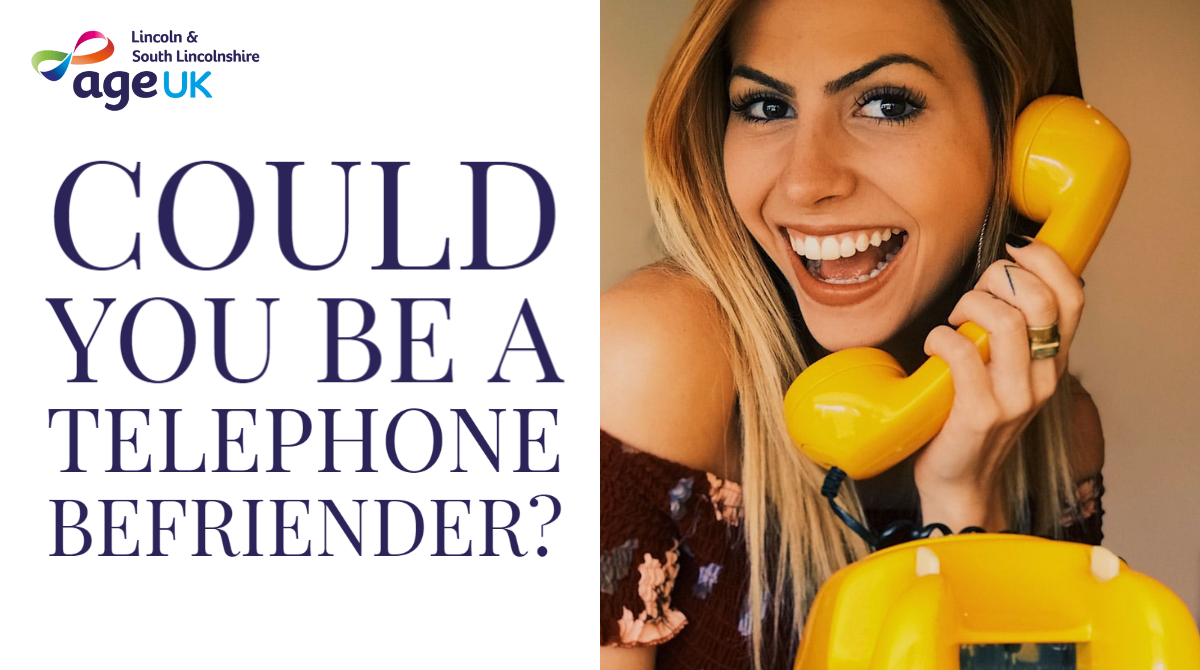 Could you be a telephone befriender?
Has the past few months made you realise that you could have some spare time? Would you like to be able to talk to others even from the comfort of your armchair? Do you have free minutes with your phone contract?
Age UK Lincoln and South Lincolnshire has volunteer companionship opportunities in this area. We would love you to join us.
We are looking for telephone befrienders across Boston, Lincoln, South Holland and North & South Kesteven. If you can spare an hour a week to sit and ring someone to chat and put the world to rights then this is for you. We would love to have you join our expanding service and if you would eventually like to visit someone (once we are able) then even better.
For more info, or just an enquiring chat please contact: 03455 564144 or email Volunteering@ageuklsl.org.uk