Open Monday to Friday 9am-4pm
Come and meet old and new friends at our Park Street Eatery.
Our warm and welcoming restaurant offers a freshly cooked three course meal, plus a cup of tea or coffee.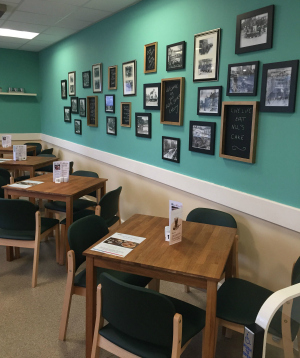 Diners over 50 are welcome to bring a friend or younger family member with them.
A typical menu includes:
Homemade soup
Roast pork with apple sauce, roast potatoes and a selection of vegetables
Chilli con carne with rice or chips
Syrup sponge with custard or ice cream
Large selection of freshly made sandwiches
*If you have specific dietary requirements, please speak to a member of staff*