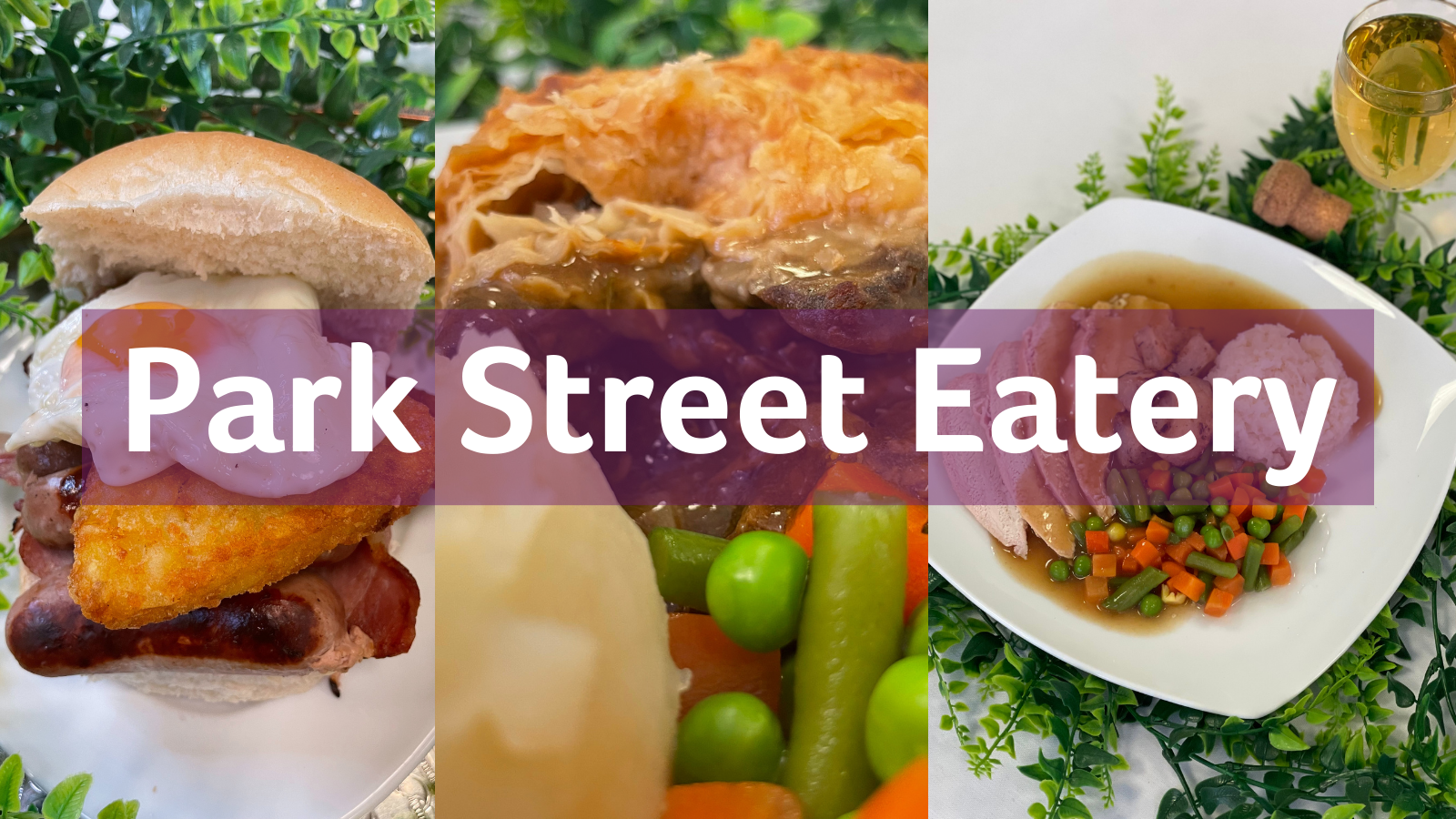 Welcome back to the beating heart of our community.
Park Street Eatery is the perfect place to visit for a nutritious meal, a comfortable, relaxing atmosphere and it is also a great location to meet new people.
We welcome anyone to our Park Street Eatery and we can support with any mobility needs you may have. We also have an elavator located inside our Park Street building to take you to the Eatery.
We are confident there is something tasty for everyone to enjoy. Our specials board offers something new everyday, as well as all of the usual favourites, like a cooked breakfast, sandwiches and light bites. Many of our ingredients have been home grown in our allotment by our wondefully green fingered volunteers to be the freshest ingredients possible.
Afternoon Teas
Hearty Breakfasts
Irresistable Cakes
Locally produced Coffees
Homemade Scones
Nutricianal winter warmers
Fresh Salads & Jacket Pots
If you have specific dietary requirements, please speak to a member of our team before placing your order.
Fancy a cuppa?
The Eatery is open 9am - 2pm Monday to Friday and all are welcome.
You can find us at:
Age UK Lincoln & South Lincolnshire
36 Park Street
Lincoln
LN1 1UQ
03455 564 144
Events and catering
Our Eatery and hall are available to hire for functions and private parties. Competitive rates! Call Rosie on 03455 564 144 for more information