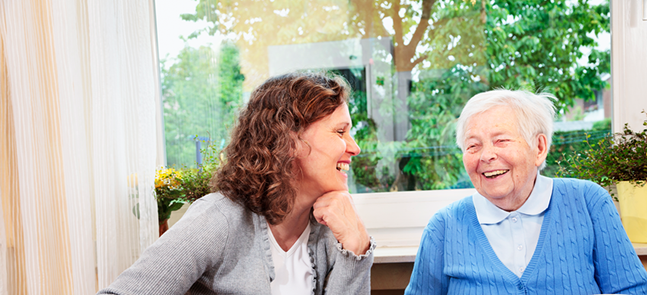 Age UK Lincoln & South Lincolnshire Support Services include:
Help in the Home (Support with domestic tasks)
Deep Cleaning
Spring Cleaning
Laundry
Gardening Services
CALL 03455 564 144 - Option 3
Lifestyle and Help in the Home

In a society where many families live in different geographical locations, loneliness and isolation are a significant concern for our older people and their families.

We offer person centred services that are flexible and tailored to individual need.

Our support services are vital in providing confidence and reassurance to both our customers and their families.

The Lifestyle Service supports our customers with a range of activities namely shopping, assisted pension collection and appointment attendance.

Our friendly home and lifestyle support workers will ensure that our customers continue to live independently, enjoy daily activities and routines that are so important for health, wellbeing and socialisation.

We work hard to ensure our families are kept updated and informed, with consent, on any change of circumstances or wellbeing.

The team are available Mon - Friday 8.30am - 4pm to answer any queries or resolve issues that may arise from our scheduled visits.

For more information call our friendly help in the home department on 03455 564 144 - Option 3

Cleaning Services - Domestic & Specialised

We recognise that time is our most precious commodity and families value time together more than ever. Cleaning and domestic chores in later life are often time consuming, challenging to undertake and difficult to maintain.

We are able to assist with a variety of cleaning ranging from light domestic tasks to specialised deep cleaning services.

Light domestic cleaning in the home may include:

Kitchen and bathroom cleaning
Hoovering
Dusting and polishing
Changing bedding
Home laundry and ironing

Specialised Deep Cleaning offers a more in depth clean which can include carpet cleaning and clearing of spaces. The team often refresh homes for the rehabilitation of patients being discharged from hospital in order to support their physical health and mental wellbeing.

The Deep Clean involves a home visit and assesment by one of our coordinators to understand the requirements. Once assessed we recommend a schedule of work and a cost tailored to the customers budget. If a large amount of work is to be undertaken we will work with our customers to prioritise their needs.

Two members of staff, who are fully insured and DBS checked, are allocated to each deep clean and all materials are provided as part of the overall cost.

For more information and to chat about a home visit to assess your cleaning requirements please call our friendly help in the home department on 03455 564 144 - Option 3
Laundry Services

Our Laundry Service is flexible and offers our customers two options;

Laundry at home
Laundry collection service

If you have the facilites at home to carry our washing, and drying but lack the time and the ability to manage your laundry we can help.

Our friendly home and lifestyle support worker can undertake any laundry related tasks as part of our domestic cleaning support service within your home. examples may include; the stripping, washing, ironing and re making of beds, and or daily washing of towels and any personal clothing items.

If you do not have the facilities at home for our team to launder your items we offer a laundry collection and delivery service. This service is flexible and can be arraged weekly, fortnightly or monthly.

We run this service in partnership with a local launderette where your garments are washed, dried and ironed before being delivered back to you at home.

We are able to offer laundry bags for purchase for your convenience.

Our laundry team of drivers and home an dlifestyle support workers are all fully insured and DBS checked.

For more information and to arrange a home visit to assess your laundry requirements please call our friendly help in the home department on 03455 564 144 - Option 3

Gardening Services

Our gardens are important to us and as an organisation; Age UK Lincoln & South Lincolnshire recognises that in later life gardening can become more difficult. It is good for wellbeing to be able to continue to enjoy and appreciate our outdoor spaces and for that reason, wherever possible, we will actively encourage our customers to continue gardening alongside their gardener if this is something they enjoy. We always try to provide the same friendly professional gardener on each visit so as to ensure continuity. Many of our gardeners are multi-skilled and may be able to assist you with little jobs around the house, such as decorating, putting up shelves, hanging pictures etc.

We are able to offer help with general gardening tasks and maintenance or a larger scale clear up following assessment.

We can offer a flexible service, with hours increasing or decreasing depending on your tailored requirements.

Tasks undertaken may include :

Mowing the lawn
Weeding

in

beds and planters
Pruning and cutting back of hedges and small bushes
Planting and maintenance of bulbs, plants or vegetables

All of our gardeners are DBS checked and fully insured

Call our friendly gardening team to discuss your requirements however large or small on 03455 564 144

Restrictions on the service.

Customers are to provide any tools required
We are unfortunately unable to take any green waste away with us
We cannot undertake tree felling or removal of large bushes etc.