Age UK Lincoln & South Lincolnshire offers a free and confidential information and advice service for older people, their families and carers.
Between 2017 and 2019 we helped local people to claim previously unclaimed benefits worth almost £1.9 million pounds allowing people to be more independent, have more disposable income and live more comfortably.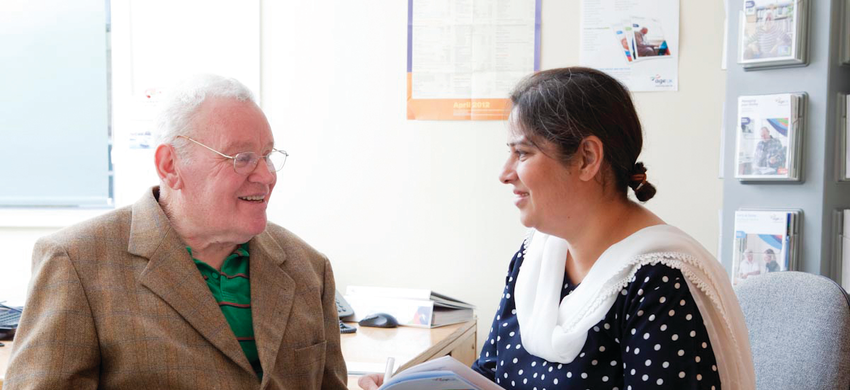 How to access the service
You can access our information and advice service in a number of ways:
By phone: 03455 564144
By email: info@ageuklsl.org.uk
At our office: Book an appointment or drop-in to our offices located in Lincoln.
Opening times:
Call or pop in to Park Street to make an appointment with one of the team between 9am and 3pm Monday to Friday.
Drop-ins are available if we have a team member available to see you.
Our advisers are trained to help with:
Access to social care - Support finding a care home, processing social care, completing an assessment of need, assessing funding criteria for care and support.
Housing options, help and support - Information on how to live independently in your home, access to aids and adaptations to help you remain independent at home
Your income - Including a free benefit check and help with applying for pension age welfare benefits
Legal issues - Information guides and factsheets on making a Will, Power of Attorney, and how to deal with an estate
Information and fact sheets - We can provide information and fact sheets on legal matters including power of attorneym making a will and how to deal with an estate
FREE Fact Sheets and information
For free fact sheets and literature please call us on 03455 564 144 or click here
How did we do?
Your feedback is greatly appreciated