Services, support & opportunities now available in Brunswick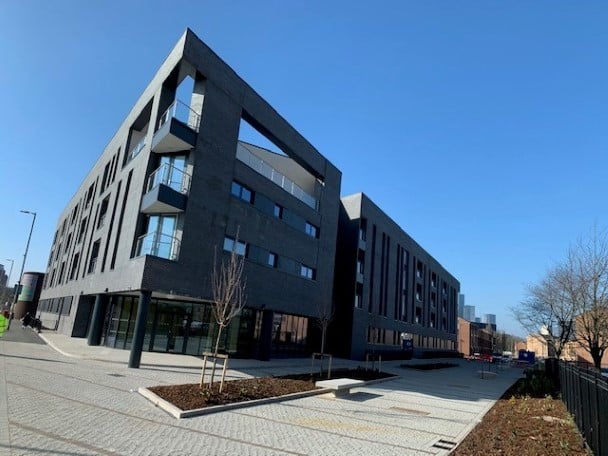 Published on 30 April 2021 03:46 PM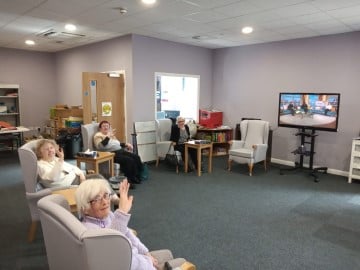 We have extended our services to help older people in Manchester love later life by offering a new range of opportunities and support from Brunswick Village, the city's stunning new 60-apartment extra care scheme.
A menu of services and opportunities, designed to offer a 'relationship for life' for whatever later life brings, will become available in the coming weeks and months. We've already begun delivering Day Care Services and will soon provide a range of Ageing Well activities, groups and opportunities such as coffee mornings, craft clubs, and gardening groups. A new Home Care Service, supporting local people with support and care needs to remain in their own homes, will be available soon. And our Advice and Counselling Services will also begin regular drop-ins from Brunswick Village in the coming months, as Covid restrictions continue to relax.
Perhaps the 'icing on the cake' is the Village Bistro, a friendly café on the ground floor for the use of residents, their visitors and our clients. Customers can enjoy a home-cooked, tasty takeaway breakfast or lunch. Alternatively, they can enjoy it on the sunny, outdoor terrace. Indoor seating will be also soon be available so customers can come and get to know one another over a brew and reasonably priced, delicious food. A takeaway and delivery service, Take Home for Tea, is also available for building residents and clients who want a convenient, healthy meal without having to cook in the evening.
"We're really pleased to be working with all of the partners involved in Brunswick Village," explains Sally Dervan, Chief Executive of Age UK Manchester. "The beautiful new facilities for us to offer Manchester's older people a relationship for life from – with support and opportunities for every stage of later life – are fantastic. We have so much scope to really develop not only our Day Care service, which was outgrowing its previous premises in Gorton, but a whole range of opportunities for local older people."
The Brunswick Village Day Centre replaces our Gorton Day Centre, with clients who previously attended there now enjoying their day together in these vibrant, new surroundings.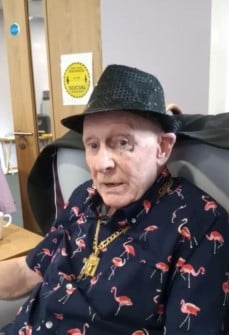 Francis, who has attended Day Care for five years, says of the new centre, "It is very nice indeed! I hope I can come here more often because I am on my own at home and when I come here I have company and people to talk to. I like it very much!"
Stephen Chapman, Day Centre Manager, adds, "This past year has taught us many things, like how much we need each other's company and how the importance of our social interactions cannot be overstated. The older ladies and gentlemen in our communities have become more isolated than most, which is why we are proud to part of this fantastic opportunity at Brunswick Village. It will be at the centre a strong community built around the needs and wishes of those who will use the many services and support on offer."
Brunswick Village is only one mile from Manchester City Centre and within easy reach of transport links and local facilities. It is a Manchester City Council Extra care Housing scheme delivered in partnership with S4B. S4B is a consortium of Onward Homes, Vistry Partnerships, Mears and Equitix. Scheme Management is provided by Northwards. In addition to the Day Centre provided by us, Brunswick Village has care provision from CRG.
"After the year we've all had, we are so excited to offer this new location to support the community from," says Sally. "We look forward to getting to know the local residents and to working in partnership with the many other organisations working in Brunswick."
Get in touch!
Contact our team at Brunswick Village to enquire about services, opportunities or how to become a volunteer!
Telephone: 0161 676 8708
Telephone: 0161 676 8709
Email: sue.agar@ageukmanchester.org.uk
Meet some of the team!
We're very excited to welcome new staff to our Brunswick Village Team, including Yvette who will be developing our offer of Ageing Well activities, groups and opportunities - as well as our Bistro chefs, James and Craig.
We look forward to introducing you to more of the Brunswick Team in the coming weeks. Check back soon for more introductions!