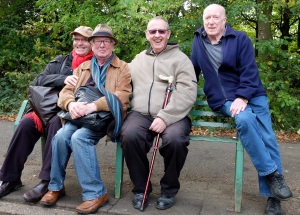 The project continues to support members of the lesbian, gay, bisexual and transgender community through our innovative 'Out In The City' initiative, which is a friendly social/support group for people over 50.
Out in the City, the social group for lesbian, gay, bisexual and transgender people who are over aged 50 meets at The Church of England, Diocese of Manchester located at Church House, 90 Deansgate, Manchester, M3 2GH every Wednesday between 1pm and 3pm.
Every Thursday there are different activities such as day trips, visits to galleries, museums, cinemas, pubs, tea rooms as well as walks in the city and in green spaces.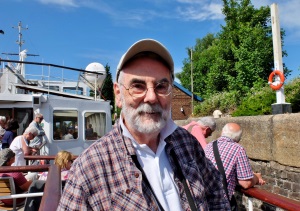 The group members have worked in partnership with others such as Whitworth Art Gallery, Library Theatre, Islington Mill, Manchester Art Gallery, Start Manchester as well as artists, photographers and poets.

E-Bulletin Issue 131 - November 2016
This monthly update provides news, event details, information and advice for older people and those who work with and support older people... Cotinue reading

External links
Join in the activities see website
Read our latest blog