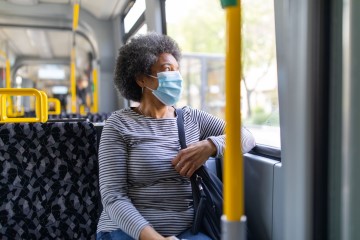 PLEASE NOTE: This service is no longer available. To find out about other services that may be able to help, ring our Advice Line on 0161 833 3944.

As lockdown measures change and ease, older people and their carers may need additional support to begin to feel comfortable and confident to visit the supermarket, attend medical appointments and generally reintroduce themselves back into public life safely.
Who can access the service?
This free service is available to anyone over the age of 50 who lives in the City of Manchester.
What is included in the service?
Our Befriending Service will provide older people with up to eight hours of support to help them regain their confidence. How the eight hours are to be used will be up to the individual.
He/she may, for example, want to be accompanied to a nearby coffee shop or pub, want support to do a weekly grocery shop, need support to attend a hospital appointment or wish to attend a service at a place of worship.
The older person and the Befriender will agree how the visits will be structured to ensure the older person receives the kind of support they need.
Is the service safe?
Our staff all carry current DBS checks and are experienced in understanding and supporting the changing needs of older people. Staff will have undergone Public Health England's Psychological First Aid Training to understand how to support older people through these challenging times.
Visits will be provided in a socially distanced manner, with staff wearing relevant PPE and abiding by strict hygiene policies.
How do I access the service for myself or an older person I know?
To enquire about the service for you or an older person you know, contact the Day Centre closest to you:
Gorton Day Centre
Openshaw Day Centre
Crossacres Day Centre in Wythenshawe
Our funder

Coronavirus Community Support Funding, distributed by The National Lottery Community Fund and the Department of Culture, Media and Sport, has been secured to provide this service until 1 March 2021. This funding is gratefully received to allow us to support older people in this way.