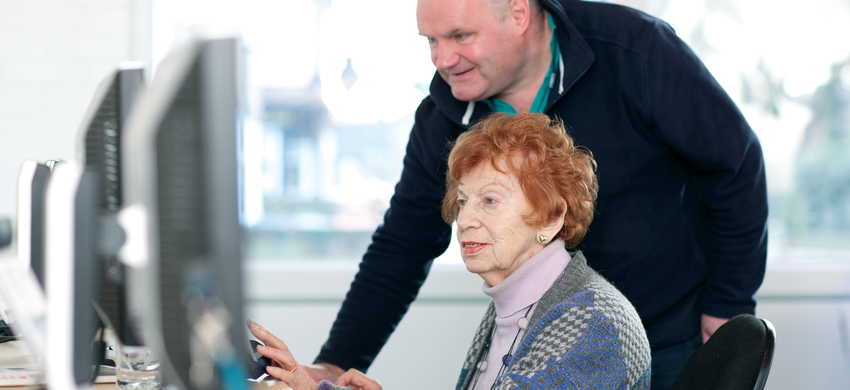 We rely on volunteers to help us offer vital services to older people. Would you like to lend a hand?

Why volunteer?
Volunteering is a great way to meet new people, learn new skills, and support the work we do in the community. If we couldn't rely on the support of generous volunteers, many of our programmes would be severely reduced.


---
Who can volunteer?
Almost anyone can be a volunteer. We have a wide range of roles which suit different people and different skills.
However, our volunteers must:
be sympathetic to the needs of older people
respect the dignity of older people
be friendly and supportive
respect confidentiality


---
How much time do I need to give?
If you have at least two hours per week to spare that's all it takes to volunteer for Age UK Mid Mersey. You could make a real difference to the quality of someone's life by offering a small amount of your time.


---
What we can offer you:
initial and on-going training
regular support and supervision
a chance to meet people and learn new skills
involvement in the care of older people


---
Safeguarding
As a volunteer you may come across situations where you think abuse is taking place.
---
Contact
If you have any queries about volunteering, do not hesitate to get in touch.