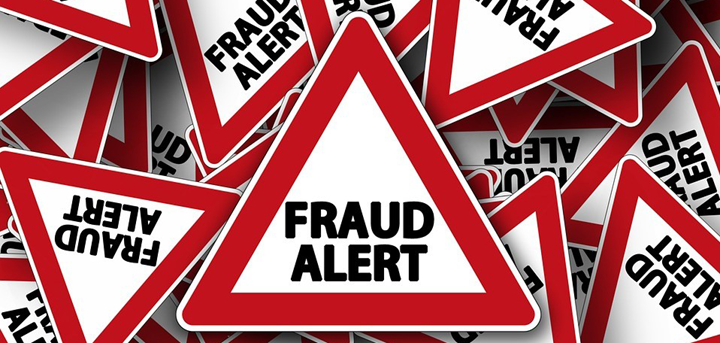 Campaign: Scams, Fear of Crime
Why it is important to us:
During our public consultation in June-Aug 2019 you told us that Fear of crime and scams was a significant concern. 43% of older people believe they have been targeted by scammers, who are getting more sophisticated and believable, targeting those who are vulnerable. People with Dementia are at particular risk. As the pace of the world quickens and more services move online, scammers target people who are not as techno-savvy as the younger generations.
Many older people live on their own and become lonely people, making them a target for telephone, face to face or doorstep scammers. Money is precious to us all, especially older people who no longer have an income. We want to protect older people from being tricked into losing their money. Age UK North Tyneside want to help you feel safe in your community, so that you can access services and have a better sense of wellbeing.
What we want to achieve:
Age UK North Tyneside want to educate the community and provide as many people as possible with the tools and knowledge to spot scams. We aim to provide opportunities for you to access services and help you to find the support needed.
What will success look like?
Working with other organisations
Informing and educating people
Covid vaccine scam
Scam e-mails are circulating, encouraging people to click a link and download a fake NHS app to access your vaccine passport. This takes you to a page which collects your payment details. The vaccine passport is FREE and the NHS will NOT ask for payment details. Ensure that you download the NHS app from a reputable site such as the Apple store or google play.
Courier Fraud Scams
'Courier fraud' style-scams are occurring in the area where a man claims to be an officer from the Metropolitan Police. As part of the con, offenders try and dupe their vulnerable victims into believing they have already been defrauded and coerce them into sending money, bank cards and other valuable 'evidence' to 'investigators' via a courier.
Make sure if you are approached in this way: you not only hang up the phone, but make sure the line is clear before calling anyone else.
Remember, police officers or your bank will never ask you to hand over money, or transfer funds.
If you receive a call like this do not interact with them – hang up and report it.
If you think you might have been a victim of courier fraud, or any other kind or fraud, please contact Action Fraud immediately by calling 0300 123 2040 Monday to Friday 8am - 8pm or online via their website.www.actionfraud.police.uk
Shopping Fraud Advice
17,405 victims lost a total of £13.5m last Christmas to online shopping fraud. Check out these top tips from Action Fraud on how to shop online securely this festive season:
Be selective about where you shop
Seeing a padlock in the address bar is a good thing, as it means the connection and your information is secured, but it's not a guarantee that the shop itself is legitimate.
Only provide necessary information
You shouldn't need to give out your mother's maiden name, or the name of your primary school, in order to buy something.
Use secure protected payment
Different browsers display sites as secure slightly differently, but addresses should start "https://" in the address bar. Your browser may mark an address as insecure – this means the site is not encrypted, so avoid entering payment details or any personal information as anyone could access this information. It is also a good idea to use a credit card to pay for things online if you have one. Most major credit and debit card providers insure purchases, and are obliged to refund you in certain circumstances (i.e. under Section 75 of the Consumer Credit Act 1974).
Keep your accounts secure
Create a strong password made up of 3 random words for each of your online accounts. Longer passwords that would be difficult for others to work out are more secure. You can add numbers and symbols to make it harder for hackers to crack as well, for example "RedP@nts!Tree". It's also good practice to use a separate password for each account, that way should one password be lost or stolen your other accounts won't be affected.
For additional security, it's a good idea to set-up two-factor authentication (also called 2FA, two-step verification or multi-factor authentication) for important accounts (like your email, accounts with payment details, and those with personal or sensitive information) where available. Two-factor authentication (2FA) is a free service that stops hackers from getting into your accounts, even if they have your password, by asking you to confirm it's you in a second way (like sending a one-time code to your phone).
Take care with unexpected communications
You may receive communications purporting to be from an online store, or come across online adverts with enticing offers. Some of these may legitimately be from stores you have agreed to receive communications from, but some may be set-up by fraudsters and contain links to fake websites designed to steal your money and personal details.
If things go wrong
Anyone can fall victim to fraud. If you think you've been a victim of fraud, contact your bank immediately and report it to Action Fraud online at actionfraud.police.uk or by calling 0300 123 2040.
For more information visit:
https://www.actionfraud.police.uk/shoponlinesafely
The Latest Alerts - February 2021
Facebook "Is that you" is a phishing scam circulating. It begins with a message sent by one of your friends. The "friend" claims to have found a video or image with you featured in it.
The message masquerades as a video that, when clicked, leads you through a chain of websites infected with malicious scripts which determine your location, the device you are using, and your operating system. They then harvest your credentials, and, depending on your device, infect it with adware or other malware.
Amazon A number of Amazon Gift Card scams have been seen across the region. One is in the form of an email which claims you have won a free gift card. There is a link contained within the email, which takes you to a malicious website in order to capture your login details. Another is an email warning that you have been locked out of your Amazon account. The link asks you to login, but again this is designed to capture your login details.
Police. There has been a recent spate of criminals calling members of the public and purporting to be a police officer. They will convince you of their authenticity by stating they are from Scotland Yard / London or they may even say they are from a local police force. They will tell you something which may worry you, e.g. a member of your family has been arrested or someone has been arrested who has cloned your bank card. They will tell you not to tell anyone and may ask you to press a number or hang up & call 999. The criminals then keep the line open and pretend to answer the phone as the police. They will pray on your fears and may eventually convince you to withdraw and hand over cash.
Couriers. Criminals are targeting credit card numbers via fake delivery notifications from national postal systems which looks to steal personal information from the victim, specifically credit card numbers. The subjects of the emails coax a sense of urgency, such as "There is an issue with your package" or "Your package could not be delivered".
The Latest Alerts - January 2021
Dating App scam
The threat involves taking advantage of people's vulnerabilities as they look for potential matches, and luring them into a sophisticated fraud scheme.
In the first stage of the attack, a fake romance is established between the threat actors and the user on the dating app; once trust is established, the attacker shares "investment tips" and encourages them to join an investment scheme. The target is then encouraged to download a fake trading app, where they can supposedly become Gold or VIP members by working their way up the investment chain.

National Insurance scam
Victims have reported receiving an automated telephone call telling them their "National Insurance number has been compromised" and in order to fix this and get a new number, the victim needs to "press 1 on their handset to be connected to the caller".Once connected to the "caller", victims are pressured into giving over their personal details in order to receive a new National Insurance number. In reality, they've been connected to a criminal who can now use their personal details to commit fraud.

Fake Police Calls
Fraudsters claiming to be officers from Northumbria Police and the National Crime Agency have been cold-calling people, asking them to purchase Google Play cards.
Scammers have been reportedly calling people purporting to be law enforcement and claiming there are issues with their would-be victims' National Insurance number.
If you receive a call like this, do not transfer any money, give any personal details, or purchase any type of vouchers.
Ask for an incident number and hang up. When you are sure the line is cleared, check this with Northumbria Police by calling 101 or using our online reporting tool.
Remember, your bank and the police will never:
• Ask you to transfer money out of your account
• Ask you to withdraw money to hand over to them for safe-keeping
• Send someone to your home to collect cash, PINs, cards, vouchers or cheque books
• Phone and ask you for your full PIN or full banking password
You can report suspected fraudsters to Action Fraud on 0300 123 2040, or online here https://www.actionfraud.police.uk/

DPD Courier fraud
Fraudsters are using fake DPD messages to lure victims into a phishing scam. The messages state that the recipient has missed two attempted deliveries of a parcel, and provides instructions on how to arrange another delivery.
The link then takes victims to a fraudulent website and requests a small payment. If this payment is made, victims then receive a phone call from someone purporting to be from their bank suggesting that the payment is fraudulent and they should transfer their money into what they are led to believe is a 'secure' account.
Only emails sent from one of three DPD email addresses are genuine. These are dpd.co.uk, dpdlocal.co.uk or dpdgroup.co.uk.


Selling or buying second hand technology
Traditionally, the post-Christmas and New Year period sees a rise in the number of people selling their second-hand devices, such as mobile phones and tablets, as they have been replaced by newer versions over the festive season.
These devices –especially smartphones –contain more work, personal, and financial data than ever before, and this guidance highlights the importance of erasing this before selling so that it does not inadvertently fall into the hands of criminals. The National Cyber Security Centre (NCSC) has advice and guidance for buying and selling second-hand devices. The full guidance can be found at: https://www.ncsc.gov.uk/guidance/buying-selling-second-hand-devices
The Latest Alerts - December 2020
World Health Organisation (WHO) scam. Suspicious emails have been identified, masquerading as a WHO report and survey email, sent in late October and early November 2020. The emails contained an attachment, "WHO_Report_11-17.jnlp.
Spotify is targeted in a potential fraud scheme. Hackers are possibly using login credentials stolen from another platform, app, or website and using them to access Spotify accounts. Be vigilant and change your passwords regularly.
An advanced HM Revenue and Customs (HMRC) tax rebate scam is targeting UK residents this week via text messages (SMS). The smishing campaign is concerning as it employs multiple HMRC phishing domains and tactics, with new domains added every day as older ones get flagged by spam filters. Not only do the phishing pages mimic HMRC's web interface meticulously, but they also have entire online banking workflows built into them, depending on who your banking provider is.
Fake e-mails claiming to be from Royal Mail state that you have missed a parcel delivery and ask you to pay £1.99 for re-delivery. They then harvest your bank details.
Coronavirus Scams
Criminals are using the COVID-19 vaccine as a way to target the public by tricking them to hand over cash or financial details. They are sending convincing looking text messages letting people know they are eligible for the vaccine or phoning people directly pretending to be from the NHS, or local pharmacy. More details. Vaccine fraud guidance
Northumbria Police report that there is a new coronavirus-themed phishing campaign named "King Engine", which uses the Covid-19 scare to compromise the victim's device. Attackers are sending emails that contain the recipient's coronavirus test result in an attachment, which is just a lure to convince the victim to open the attachment.
Be aware of people offering miracle cures or vaccines for coronavirus – there is no specific treatment for coronavirus (COVID-19). Treatment aims to relieve the symptoms until you recover.
Home cleaning services
People impersonating healthcare workers, claiming to be offering 'home-testing' for coronavirus - this is a scam and these kits are not currently available to buy.
Emails saying that you can get a refund on taxes, utilities or similar are usually bogus and they are just after your personal and bank details.
There are lots of fake products available to buy online that say they can protect you or cure coronavirus. These will not help and are designed to take your money.
There are new mobile phone applications that claim to give you updates on the virus but instead, they lock your phone and demand a ransom.
Your bank or the police will never ask for your bank details over the phone.
People offering to do your shopping or collecting medication and asking for money upfront and then disappearing.
A new phishing campaign has been discovered impersonating a notification from DocuSign in order to steal Microsoft O365 credentials from employees.
An EE themed phishing scam targeting corporate executives encourages victims to click a link for billing information which prompts the theft of login and card credentials.
Beware of an E-mail asking if people want to apply for Amazon Grant Relief Fund for £1,000. This fund is claiming to be administered by the Emergency Assistance Foundation Inc. and is targeting individuals in self isolation caused by the covered 19 outbreak. Recipients are asked to click on a link and then their credentials are stolen.
Watch out for an Email informing people that they have missed a scheduled zoom meeting, getting them to click on a link for more details and to view a recording of the meeting. This then leads to a fake Microsoft page and credentials stolen.
E-mails taking advantage of the financial downturn and encouraging people to invest in Bitcoin, takes people to a website explaining Bitcoin and then steals your credentials.
Researchers claiming to be from A-Z pharmaceuticals are trying to get people to invest due to the covid-19 outbreak to manufacture cancer treatments, related medication and an animal vaccine saying that the investor will receive a significant share of the profits.
Fake Government emails are circulating that claim to help individuals on benefits or a low income. The heading of the email reads 'online application – covid 19', you are getting a council tax reduction of £385.55. Recipients are asked to click on the link to receive this benefit.
There is a scam going around on social media where they send the victim a text message saying they have been seen out of their house on more than one occasion, which has resulted in them being fined £35. There is a link for the victim to click where they can enter their cards details.
The scammer has sent a previous message which makes it seem to be from gov.uk so it appears to be legitimate.
How to keep yourself safe
Download a useful advice leaflet from Northumbria Police
Please note that the advice in this leaflet could change at any time. For the latest updates visit the North East Regional Cyber Crime Unit's website at - https://nerccu.police.uk/
More about scams and crime