Malcolm Stalker - Chair
Malcolm has a huge interest in how the nation disseminates support to the community. Malcolm has been the chair of LCP since February 2016. He is also the Chair of Age UK North of Tyne and Gateshead Ltd Trading Company.
Daniel Stephenson - Non-Executive Director
Daniel is a qualified pharmacist and is a manager in a pharmacy owned by an international household name. He is a Board Member of the North of Tyne Local Pharmaceutical Committee.Dan has a strong desire to improve health outcomes for older people.
Steve Attwell - Non-Executive Director
Steve feels that he wants to give something back and use the years of leadership, commercial and general business skills to help a charitable organisation grow and thrive.
John Muir - Non Executive Director
John is an experienced senior IT director with blue-chip company expertise in a variety of industries. John wants to leverage his experience within the health and social care sector and contribute to the many challenges faced there.
Julie Gillson - Trustee Non Executive Director
Julie has a background in health and is very interested in the care and support of older people. Previously held Senior Nursing positions with Northumbria and Newcastle Hospital Foundation Trusts.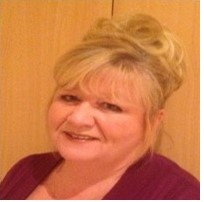 Carole Pitkeathley - Trustee
Carole is a consultant in customer experience issues, having enjoyed a career within the energy sector and other industries. She was a Board Member of NEA, a charity which campaigns against fuel poverty and now sits on Warmzones, their Social Enterprise Company. She is also a Board member of Northumberland Healthwatch