EveryDay Homes Ltd Board Members
Bill Carr - Chair (Retired Senior Investment Manager HCA)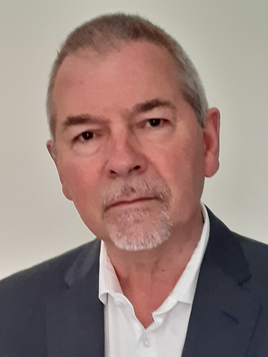 Bill is interested in good design of older persons housing and has helped to promote the HAPPI principles (Housing our Aging Population - Panel for Innovation) to encourage organisations seeking funding from the HCA to innovate and learn from the advice contained in the HAPPI recommendations.
Bill was a rural housing champion and community led housing champion for the HCA. Bill supported the first social housing grant funded housing scheme for the Holy Island of Lindisfarne Community Land Trust and three other community organisations in Northumberland and Gateshead to deliver their first affordable housing schemes. He supported and hosted the North East Community Led Housing Network at its inception until leaving the HCA in 2017.
Since leaving the HCA in March 2018 Bill has established a housing consultancy business. He has co-written four bids to Homes England's Community Housing Fund and is working with community groups in support of a bid for an Enabling Hub for the South of Tyne area.
---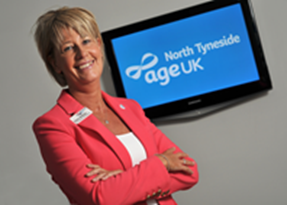 Dawn McNally - NED (Group Chief Executive of Age UK North Tyneside)
Dawn, a member of the Chartered Institute of Certified Accountants, Group Chief Executive of Age UK North Tyneside, Regional Representative for the North East on the Age England Association, and Non-Executive Director of the Age England Association.
Dawn is passionate about making more of life for people in later life and a key strand of the new Group 2025 Strategy for Age UK North Tyneside is to offer more housing options and opportunities for people in later life, hence the ambition for EveryDay Homes to become a Registered Provider.
Dawn has strong leadership skills and is experienced in all aspects of governance and strategy development. Dawn represents the North East on the national Executive Committee for the Age England Association which is planning for the future of the Age UK Network.
---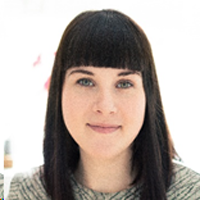 Louise Chase - NED
Louise, a chartered professional and director of a national consortia, has extensive procurement and contract management experience both in housing and local business support. She believes everyone should live with dignity and respect and is a champion for social value.
Over the last 8 years working in the housing sector Louise has supported ALMOs, RPs and local authorities with their procurement activity, ensuring value for money standards and compliance are achieved.
---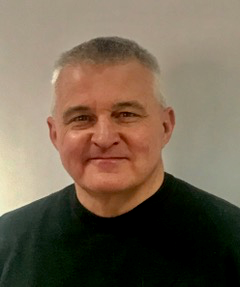 Neil Bouch - NED
Neil has a wide range of housing experience gained from working in both the North East and North West regions. Neil has worked for The Gateshead Housing Company and Gateshead Council since 2001 and is currently Interim Manging Director of the Housing Company. During his housing career Neil has also worked for the Tyneside Housing Aid Centre, Manchester City Council, Irwell Valley Housing Association, Home Housing Association and 'Johnnie' Johnson Housing.
Neil's first housing job was as a Housing Support Worker and he continues to be a passionate advocate for the valuable role that quality housing and housing support services play in improving the health and wellbeing of individuals and communities. In his spare time Neil is a keen non-league football supporter and volunteer at Heaton Stannington Football Club.
---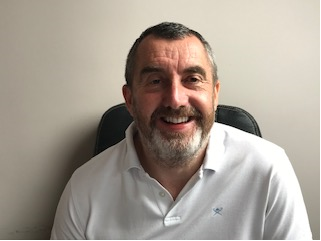 David Dent - NED
David is a Chartered Surveyor with over 30 years' experience working within the private sector for an international practice before founding his own practice which has grown significantly over the course of the last 15 years. David has considerable experience in Affordable Housing, specialising in Health and Housing and the provision of Extra Care Housing developments.
---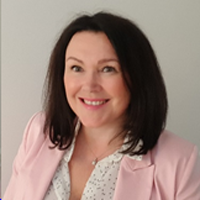 Kerry Hardy - NED
Kerry is an award winning Senior HR Leader with significant experience delivering organisational development, change and value added HR initiatives within complex, fast paced, multi-site global organisations. She has a particular interest in international cultures and leadership development. Kerry is currently working as HR Director at Piramal Pharmaceutical.
A Fellow Member of the Chartered Institute of Personnel and Development, Kerry studied at Northumbria University and holds a Post Graduate Diploma in Human Resource Management and a Post Graduate Certificate in Executive Coaching.
Kerry is a high profile HR professional in the North East, 2017 Winner of the CIPD - Excellence in People Development Award and 2018 Winner - Excellence in Organisational Development Award.
---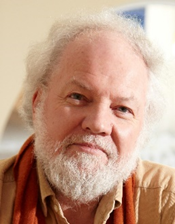 Richard Adams - Charity Rep (Chair of Age UK North Tyneside)
Richard is the founder of several successful UK social enterprises that allow people to express ethical values through their work, spending or saving. He chaired Newcastle and North Tyneside Community Health prior to the NHS reorganisation and has been a member of the EU European Economic and Social Committee and the Consultative Commission on Industrial Change in Brussels since 2001.