North Tyneside World Mental Health Day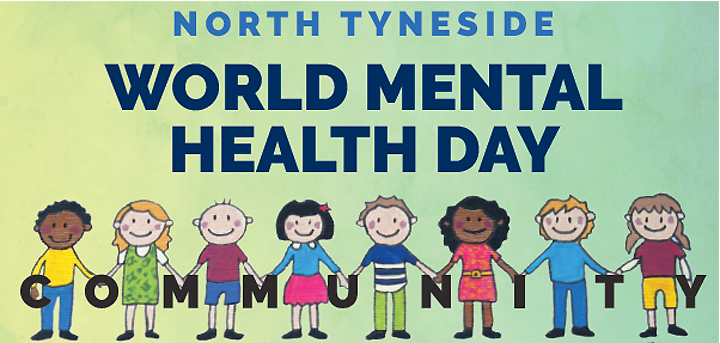 Published on 05 October 2018 05:59 PM
It's that time of year again, on Friday 12th October from 11.30am to 5:00pm North Tyneside will be celebrating World Mental Health Day at Cullercoats Crescent Club. The day is for anyone with an interest in Mental Health.
There will be a range of creative activities throughout the day, live music, talks, information stalls, laughter workshop and more. A free buffet lunch will be provided and refreshments available. It's a great opportunity to meet others with experience of mental health difficulties as well as people working in the sector.
Comments from previous years include:
"This is a brilliant event, well done everybody"
"The personal stories were fantastic and inspirational"
"I have learned more about what support is available and how to access it"
"The day gave me hope for the future"
We hope you're able to make it along for as much of the day as you are able.
For more details contact:
LaunchPad, North Tyneside

Anderson House
Market Street,
Newcastle upon Tyne
NE1 6XA
Telephone: 0191 223 0382
Email: LAUNCHPADNT@GMAIL.COM