Age UK's 2019 Manifesto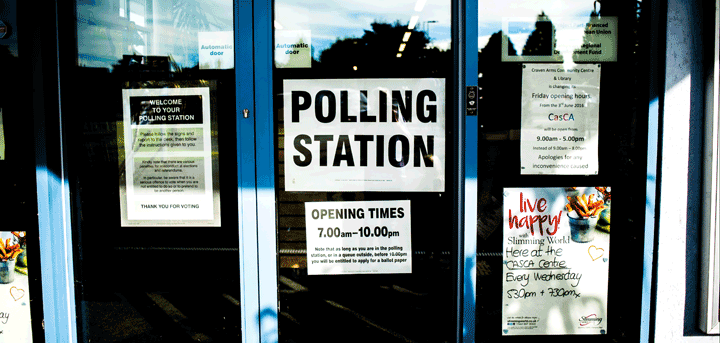 Published on 18 November 2019 12:00 PM
Age UK launches a General Election manifesto as new figures show 1.5 million in England are going without the care they need
Group Chief Executive Dawn McNally of Age UK North Tyneside speaks out for older people in North Tyneside ahead of the General Election
Age UK has today launched its General Election manifesto calling on every political party to bring forward policies to help our older population with the greatest needs. It comes as the Charity reveals shocking new research showing that the number of older people in England with some level of unmet care need now stands at 1.5 million.
This means one in seven (15%) of the entire 65+ population are now struggling without the help they depend on to carry out essential everyday tasks such as getting out of bed, going to the toilet, washing and getting dressed.
As well as social care, the manifesto ( https://www.ageuk.org.uk/globalassets/age-uk/documents/campaigns/ge-2019/age-uk-general-election-manifesto-2019.pdf ) highlights other important issues affecting older people that it says the next government must tackle, including poverty, ageism, poor housing, loneliness, and lack of access to healthcare.
Following the announcement of the 12th December General Election, the launch of the Charity's manifesto calls on the next Government to secure the immediate future of care by investing at least £8 billion of public money over the next two years to stabilise existing services. It also says a new, much improved national care system must come into force thereafter.
Age UK believes this new system should include the following features:
The risk of developing a need for care is pooled on a compulsory whole (adult) population basis, funded through taxation.
If you need care it is free at the point of use.
There is an independent, standardised national eligibility threshold and assessment process for accessing care.
Eligibility for care is set at a 'moderate' level to enable those in need of community and preventative support to get it.
The care and support needs of working age sick and disabled adults are included as well as those of older people.
More support is given to unpaid carers, including help to juggle work and care and more generous welfare benefits.
Age UK has also found that by 2030, compared to the position in 2015:
There could be 2.1 million older people who don't get the care and support they need, if the current approach to funding and providing care remains as it is today.
The number of people aged over 65 will have risen by a quarter (24%) to 12.9 million
There will be a third more (36%) older people aged 85+ living alone compared to today
Compared to the position in 2015 the number of older people who will be using care services will increase by a third (33%), to just under a million.
In addition, the Charity says that by 2035 the numbers of older people with high dependency care needs will have increased by a third (33%).
Dawn McNally, Group Chief Executive of Age UK North Tyneside said:
"This General Election is a great opportunity for all political parties to commit to fix social care so every older person can live with dignity and get the support they need. This manifesto sets out how this can be achieved and as Group Chief Executive of Age UK North Tyneside I will work to raise the awareness of local candidates so they understand the needs of older people in North Tyneside and what they and the next government can do to help. Older people and their families have waited too long for a care system they can rely on and now is the time for action. "
Photo by Elliott Stallion on Unsplash
The 2019 election manifesto from Age UK national