Freemasons funding us to fight loneliness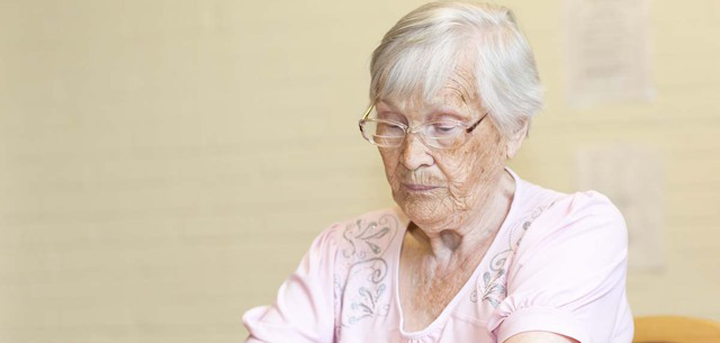 Published on 21 June 2019 04:16 PM
Age UK North Tyneside is tackling loneliness with a new programme funded by £1m from the Masonic Charitable Foundation, the freemasons charity
Age UK North Tyneside is supporting older people as part of a three year programme to help older people feel less lonely and get the most out of later life, funded by the Masonic Charitable Foundation (MCF), the freemasons charity. The grant, awarded on behalf of Northumberland freemasons, is part of a £1 million grant from the MCF to Age UK. The MCF is funded by freemasons, their families and friends, from across England and Wales.
Age UK North Tyneside is one of twelve local Age UKs and one local Age Cymru delivering Later Life Goals. This is a specially designed programme providing tailored, one-to-one support for older people who are experiencing major transitions in their lives, such as bereavement, serious health diagnosis or a partner going to live in a care home.
Age UK research shows that significant life moments like these can be triggers for older people becoming more isolated and experiencing loneliness. Loneliness can have a serious impact on older people's physical and mental health. Research has shown that being lonely can be as harmful as smoking 15 cigarettes a day .
The new programme aims to support people through these pivotal life moments to help them plan ahead, stay connected and feel less lonely.Thanks to Later Life Goals, older people in North Tyneside have been benefiting from tailored support from specialist, trained advisors, be that information, advice or links to services or social activities.
Mrs Stuart said: "I was feeling very low and struggling to make changes on my own. I knew I needed to put things in place to start living my life again, but didn't know where to turn. "Age UK North Tyneside gave me advice on the different things I could do to improve my situation and have helped me to move forwards at my own pace. They helped me to take control of my finances. Thanks to the support I've had from the Later Life Goals advisor, I now feel better about myself and am looking forwards to the future."
Dawn McNally, Chief Executive at Age UK North Tyneside, said: "We're proud to be delivering the Later Life Goals programme and are very grateful to Northumberland Province freemasons for their generous support. The programme has already had significant impact, helping us to improve the wellbeing of older people in the local area.
"Changes in circumstances and transitions in life can generate a range of challenges and emotions. However, with loneliness having huge health implications, we want to ensure that local older people get the right support to help them stay connected and overcome feelings of isolation these pivotal life moments may bring.
"We urge anyone who may be struggling with difficult events to get in touch with Age UK North Tyneside to find out how we can help them get more out of life."