Make Christmas Special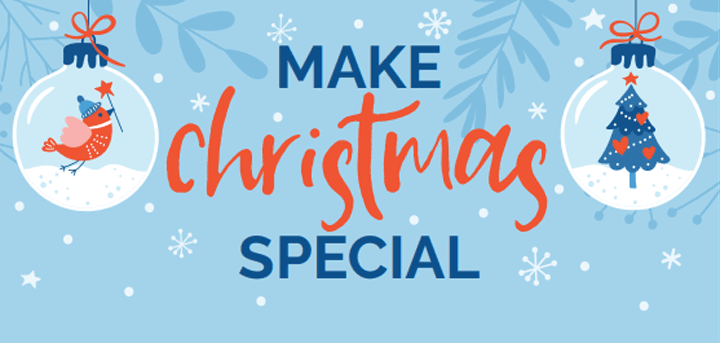 Published on 22 November 2019 06:31 PM
Make Christmas Special are holding their 5th year of Make Christmas Special!
There will be 4 Christmas Day events around North Tyneside. They are open to anyone who would like to spend Christmas Day with others. If you would like to join in please get in touch.
Make Christmas Special are looking for donations of gifts; tablecloths, Christmas crackers and soft drinks.
For further information, or if you wish to refer someone who might want to attend an event, please contact:
Email : socialconnectionsnortheast@gmail.com
Telephone: 07342 800 269
We are looking for volunteers on Christmas Day who can:
• Cook/serve food clear up/wash dishes
• Transport people to and from the venue
• Provide entertainment and activities
• Join in and socialise with others
We also need help before Christmas Day with:
• Donations of Gifts
• Transporting everything to the venues
• Setting up venues
SPONSOR A LUNCH:
£10.00 will provide a three-course meal, a gift and transport to and from the venue.
To sponsor a lunch please donate online to:
Socialconnectionsnortheast
Sort Code: 08-92-99
Account No: 65858132
Pass on a flyer
Download and/or print a flyer to pass on to someone who may be lonely at Christmas or someone who may like to volunteer.
More about the organisers