M4D Radio - Music for Dementia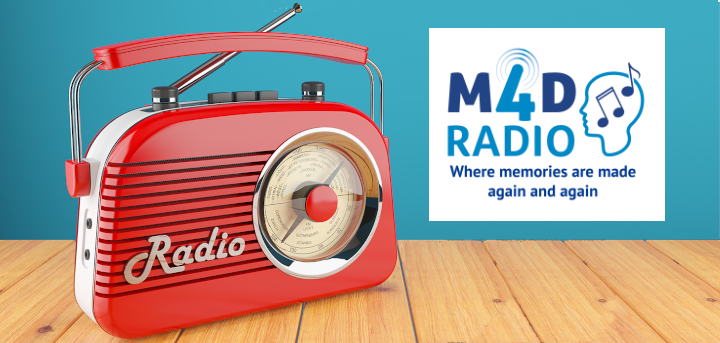 Published on 18 June 2020 05:56 PM
We believe in the power of music for people living with dementia and those who care for them.
M4D radio is part of the Music for Dementia campaign to make music available to everyone living with dementia. Our ambition is to make music freely available and a part of everyone's care plan.
They are developing the content with their listeners to make sure it's what you want and need. The themed shows and era-specific stations are a result of careful collaboration with our close partners.
About music and dementia
Music is a wonderful connector and has the ability to bring people together in the here and now. It can enliven, stimulate and enable people living with dementia to express themselves creatively through musical engagement.
Research shows – and lived experiences demonstrate – that music can help reduce the often distressing symptoms of dementia, such as agitation, apathy and anxiety.
Poignantly, music supports people living with dementia to communicate beyond words. It also supports emotional health and wellbeing, particularly at a time when emotions can be overwhelming or difficult to process or manage.
So, not only does music have a valuable role to play in enhancing quality of life, it helps carers in their vital roles.
Click here to visit the web site and listen to music from your heyday