The Shielding Fitness Project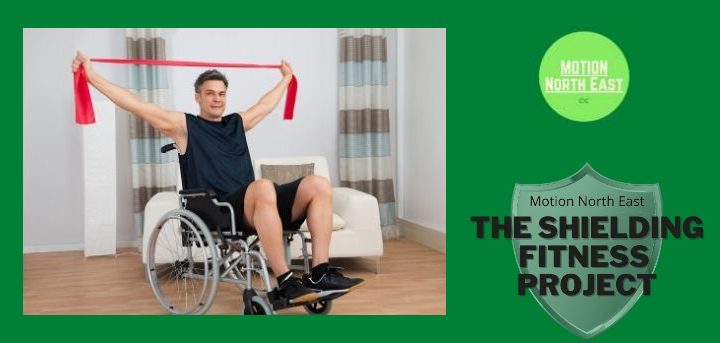 Published on 09 November 2020 08:45 PM
The Shielding Fitness Project is a FREE 24-week remote personal training programme for people with disabilities in England.
The project is focussed at those who have been shielding, due to the threat of the coronavirus, to help them get active and keep active, throughout the winter period in the safety of their own home.
The aim is to tackle the negative effects to health, fitness and wellbeing brought on by the lack of activity and isolation.
The training sessions will be tailored to the individual, each session will be at the pace of their own preference and will using a mixture of free weights, bodyweight movements and resistance bands.
The session lengths are 30 minutes per workout and 1 workout per week. The training sessions are held over zoom video call.
The training programmes will cater for wheelchair users and those with mobility issues due to medical conditions.
Sessions will be held on the following days/times:
Tuesdays - 10am to 6pm
Wednesdays - 10am to 2pm
Thursdays - 10am to 6pm
Participant requirements:
You must be 16 and over
You must reside in England
Adequate space to exercise in your home is essential.
Equipment is required in the form of handled resistance bands to be used with a doorframe, and light free weights.
Access to internet connection and zoom video is essential (Desktop/Laptop version best option for connection)
Please note clearance from a medical professional may be requested for participation in exercise.
For more information and to apply for a space, email info@motionnortheast.co.uk or call 0771 228 9225.
This project is brought to you by Motion North East and is funded by HM Government in partnership with the National Lottery Community Fund.