Winter campaign 2020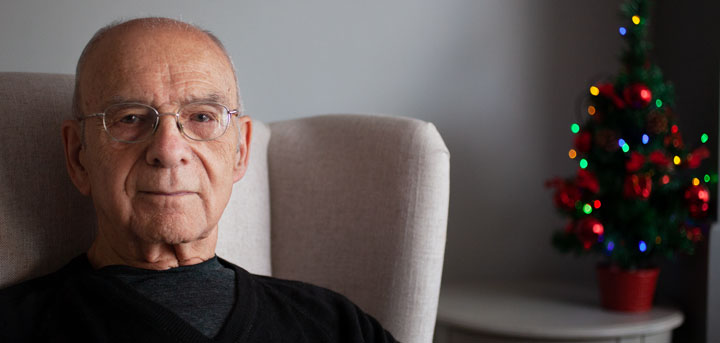 Published on 13 November 2020 05:03 PM
Now more than ever, no one in North Tyneside should have no one.
More than 850,000 older people could be alone this winter- including many in North Tyneside. Now, more than ever, we must not fail those who need us most.
After what's been a terrifying and isolating year for many, older people in North Tyneside are facing challenging times like no other in living memory.
Before the outbreak of coronavirus, we were already facing a loneliness epidemic amongst older people. But as a result of the pandemic, this crisis has intensified.
With the ongoing threat of coronavirus and restrictions curbing many people's already limited social contact, this winter could be the loneliest yet for the older people most in need in our communities.
Now more than ever, we need your support
We're working hard to relieve the isolation and despair felt by so many older people. Every day, older people turn to Age UK North Tyneside for practical and emotional support - and this winter will be no different.
Throughout the pandemic, we've been supporting older people by:
Providing isolation parcels to those unable to leave their property during Covid-19
Our kitchen delivered an additional 1500 emergency hot meal services to those in need
Our Customer Service Team, operating over 7 days of the week provided information, advice and support for 4,990 customer enquiries
Our team was able to provide essential grocery supplies to those self-isolating or shielding to ensure their continued safety as well as a prescription collection service.
To ensure that our customers felt connected, we called them weekly to ask about their wellbeing and to offer advice and support.
In an effort to assist those older people not already known to us, we delivered information about our emergency services into the homes of those living in the most deprived and socially isolated areas of the borough.
Our services have never been in such great demand - and we only expect that demand to rise as we head into this challenging and isolating start to the year.
We cannot let the older people of North Tyneside suffer alone. Not this year. Not ever.
But we need your help urgently, so we can be there for all those who are depending on us.
To donate, please visit our donation pages / or call 0191 280 8484 to find out how you can make a difference.
Now, more than ever, no one should have no one.