Autumn Activities 2021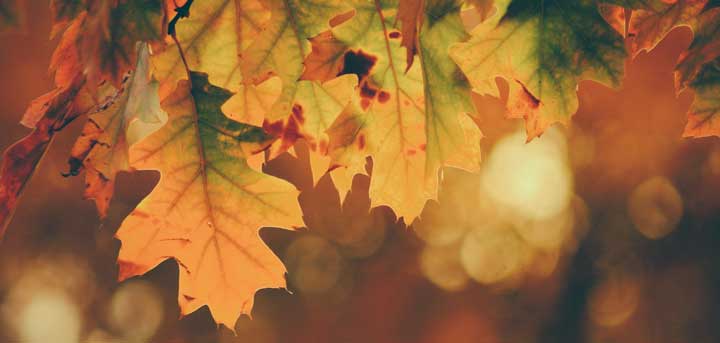 Published on 29 August 2021 03:05 PM
Due to popular demand and many requests for our talks to continue over the winter, our Autumn Activities will run from 7th September 2021 until 30th November 2021 with a talk or presentation every week (and a Christmas special coming for December). Some familiar faces are back along with many new ones in there too.
As things have been returning to normal since our last programme in June we have seen an increase in the costs we are now incurring for our zoom programmes as businesses and organisations need to recoup their costs as well as costs of using zoom . We have therefore had to introduce a small charge to this programme of £2.60 per talk/activity (Age UK North Tyneside talks will be FREE). The introduction of this charge is the only way we can continue to provide the zoom programmes with new speakers covering a variety of topics to keep it fresh, new and exciting. We hope you understand our reasons behind the introduction of this charge and that you continue to enjoy these activities.
You can book your place and pay for your ticket in a few ways:
We are so excited to share this programme with you and to bring back our talks. We really hope you like what we have on offer and can't wait to get started. To help you find what's coming next we have removed past talks from this listing, but if you want to see the whole programme just click here.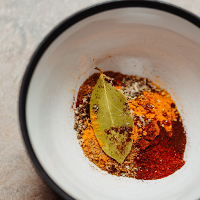 A Little Spice to Life - Thursday, 21st October from 1pm to 2pm
Cost: £2.60
Join roving chef Alex from Vegetarian for Life for a series of cookery demonstrations. Alex is going to add a little spice to life with the first demonstration.
"Cooking at home means you can always use as much or little of your favourite spices to suit your taste. The courgette fritters are so easy to make and are great as a starter or even as a lighter lunch time treat.
Korma, so I'm told, is the nations favourite curry. This one uses coconut milk giving it a creamy texture. And, to finish off these puff pastry tartlets are simply delicious, a firm favourite in my household."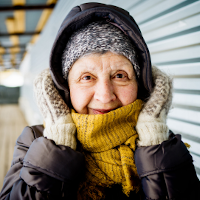 Preparing for Winter - Tuesday, 26th October from 1pm to 2pm
Cost: FREE
Phil Render (Green Doctor) and Lindsay Moorhouse (Age UK North Tyneside) will help you prepare for winter. Topics include Energy Advice, Switching, Pension Credit and Warm Homes Discount.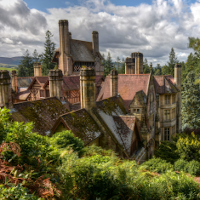 Cragside: Upstairs, Downstairs - Thursday, 4th November from 1pm to 2pm
Cost: £2.60
The story of Lord Armstrong and the development of his wonderful house and gardens at Cragside, and what it was like to be a servant there.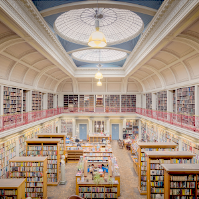 Behind the Doors at The Lit & Phil - Tuesday, 9th November from 1pm to 2pm
Cost: £2.60
A glimpse into one of Newcastle's hidden gems, the Literary and Philosophical Society, with stories from the biggest private library outside London, some of its illustrious members and of the famous people who have visited here.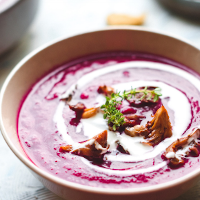 Warming Up for Winter -Tuesday, 16th November from 1pm to 2pm
Cost: £2.60
In the second cookery demonstration, Alex from Vegetarian for Life has a hearty beetroot soup, a filling pie and an indulgent sticky toffee pudding to finish off. You may need to loosen your belt.
"The beetroot soup has a vibrant colour and lovely earthy flavour. The pie, is great with new potatoes and steamed vegetables. But, to finish off the sticky toffee pudding will be the big winner. Made with dates and walnuts it has a sweet flavour and a great texture."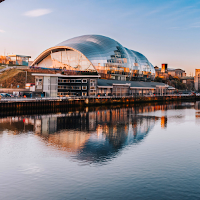 Making Buildings Work - Environmental Science - Tuesday, 23rd November from 1pm to 2pm
Cost: £2.60
How do we make our buildings work for people? Heating, lighting and fresh air and an increasing need for cooling are important to create healthy and usable buildings.
Gordon, a Northumbria University lecturer and expert in this field, will describe how these are achieved and the special needs of schools, hospitals and offices. In the 1970s we started to focus on doing all this in an energy efficient way, but the increasing urgency on sustainability and carbon emissions since the 1990s has created a need to do much more.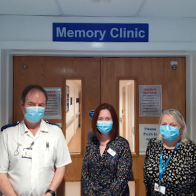 Dementia Services - Tuesday, 30th November from 1pm to 2pm
Cost: FREE
What is Dementia? Develop an understanding about the different types of dementia, including the signs and symptoms, from our Lead Admiral Nurse. Find out more about the ways in which Age UK North Tyneside's Dementia Connections team can support someone living with dementia and their family.
To find our more about any of these talks, or to book your place, please call us on 0191 287 7012 or email Community.Development@ageuknorthyneside.org.uk.
or visit Eventbrite and book and pay for your place here - https://www.eventbrite.co.uk/e/autumn-zoom-programme-tickets-168248121661
Talks and activities from Age UK North Tyneside are free of charge, talks from partners will cost £2.60. Please check the event description to confirm the cost.
Need some help with Zoom?
Our team would be delighted to support you with our Zoom activities, and we have prepared an instructional booklet we can post out to you in advance. Just give us a call on 0191 280 8484 or Contact us
Or there's an instructional video at https://support.zoom.us/hc/en-us/articles/201362193-Joining-a-meeting
Alternatively we can organise one-to-one support through VODA's Digital Champions initiative. The practical skills they can support include:
Creating and using an email address
Online shopping for groceries
Using social media
Using Zoom/Skype/Facetime
Accessing online GP and prescription services
The COVID-19 app
and of course, staying safe online!
Autumn Activities 2021
The full listing of Age UK North Tyneside's Autumn Zoom Activities for you to view or download and share with a friend.