Linskill's Active Summer Challenge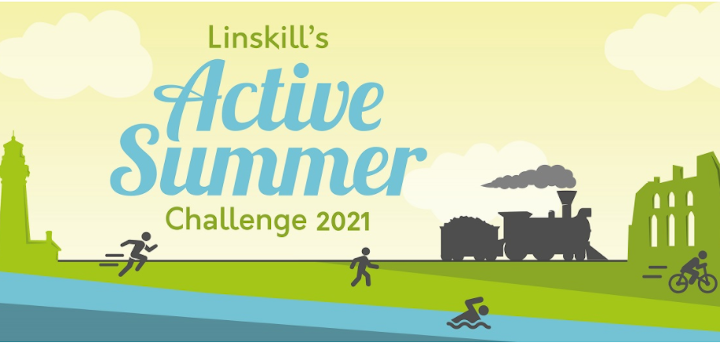 Published on 22 June 2021 07:29 PM
Community Development at Battle Hill & Linskill will soon be starting their Linskill's Active Summer Challenge 2021.
What's it all about?
In a nutshell… the aim is to walk/run or cycle as a group the number of miles it takes the Orient Express to travel!
For three weeks, starting 1st July, participants pick a personal challenge (e.g. walk 5 miles) and then as many mini challenges as they fancy.
It's all FREE and there is a prize draw each week, alongside a fun email with photos of how everyone is doing, plus tips and tricks for keeping active etc.
This year they also have a programme of activities running alongside the challenge, where people can try Nordic walking, join a bike ride, learn how to mend a puncture etc – they're even showing Murder on the Orient Express in the Film Club.
Here is the link which has all the details about the challenge, including the table of mini challenges to choose from, plus the programme of extra activities – all the sign-up links to register are included here too.
https://mailchi.mp/70e802ef2f5d/heads-up-5391766
If people just fancy looking at the activities rather than doing the challenge that's great too – here is the link to see it all online.
https://linktr.ee/Linskill_Summer_Challenge
You don't need to be an internet wiz to join in, you can just contact the organisers at:
Charly Mulvaney - (Older engagement worker)
Linskill and North Tyneside Community Development Trust
Telephone: 0191 257 8000 (Monday to Thursday 9-3pm and Friday 9-12 noon)
Email: Charlotte@linskill.org
Linskill Centre, Linskill Terrace, North Shields,Tyne and Wear, NE30 2AY
Age UK North Tyneside's healthy living projects