Havelock Place is now open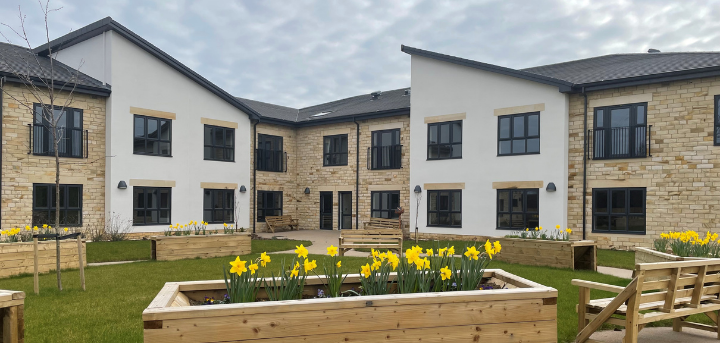 Published on 26 May 2022 02:29 PM
We're delighted to be able to share that Havelock Place has now opened and is already making a difference to the lives of our customers.
Opened in April 2022, this new and exciting Extra Care Housing Scheme in Backworth has been designed to support those living with dementia or a cognitive impairment.
The first of its kind in North Tyneside, Havelock Place has been designed following extensive consultation with people living with a cognitive impairment, their families, and their carers, along with expert input from the University of Stirling and Admiral Nurses. This ensures that all the tenant's needs and aspirations are not just met, but exceeded.
Havelock Place is designed to support at least 40 people. It has 28 one-bedroom apartments which can be occupied by couples or single people. In addition, there are two bungalows which can each support six people with higher needs. All accommodation is available to rent only.
Designed with care
It is of paramount importance that design for the extra care environment is both safe and practical, whilst remaining aesthetically pleasing. This is why our expertly considered interior has been tastefully and sympathetically designed.
The finish provides a first-class design that is visually stunning and also looks at the details that really matter. There is the right balance of colours and fabrics, as well as different styles and types of furniture which addresses the varying needs of the occupants.
Additionally the floor transitions, lighting, way finding and use of artwork all help residents to meet and circulate if they wish.
The exterior gardens wrap around the development to encourage exercise and relaxation, and include sensory and water features, raised bed planting and suitable seating areas . Residents can also take advantage of generous, safe, on-site car parking and electric vehicle charging points.
To find out more about this exciting new specialist housing development, call 0191 280 8484 or email enquiries@ageuknorthtyneside.org.uk.