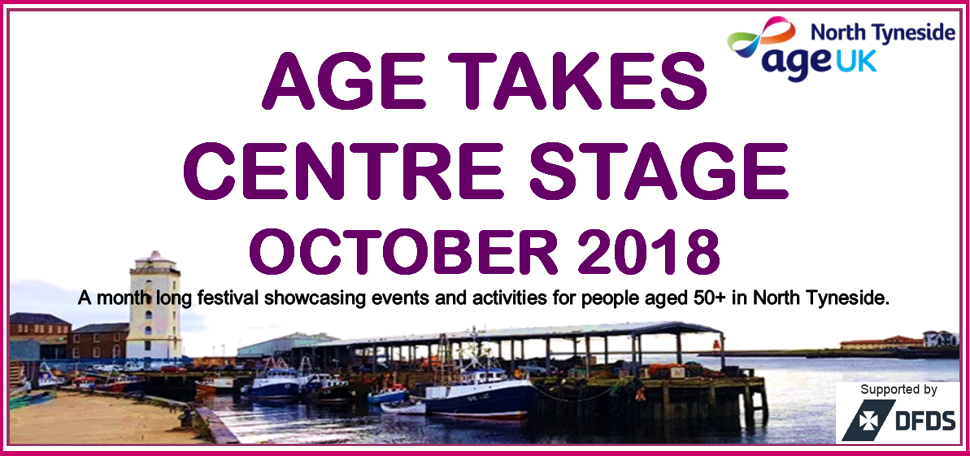 Age Takes Centre Stage is a month long festival held every year throughout October to recognise and celebrate older age. As part of this festival a programme of groups, events and activities are delivered across the borough of North Tyneside to showcase what is available in the local area for people aged 50+ to get involved in to help improve their health and wellbeing.
From line dancing, to arts and crafts, walks and strolls and competitions, events and activities are hosted by a range of organisations including charities and local businesses.
The Great Tyneside Bake Off
Back again for its 2nd year The Great Tyneside Bake Off is an opportunity to show us your baking skills and be in with a chance of being crowned Star Baker 2018!
We have 4 categories this year for you to enter – Unusual Flavour, Tray Bake, Savoury (new for this year) and Showstopper.
Check out last year's Showstopper winner by 11 year old Liam.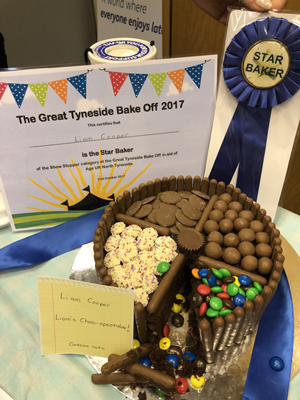 This year we want to encourage the whole family to get involved and work together to produce a 'show stopping' creation!
The competition is open to all ages, why not get baking with the younger or older generations of your family and friends.
All you need to do is get baking and bring your creations along on Tuesday 30th October at 2pm to Age UK North Tyneside, Saville Street West, North Shields to be entered in for judging.
To enter your bake costs £3 and all money raised goes to Age UK North Tyneside.
To help raise extra money for the charity we will be selling all entries after the judging has been completed and winners announced.
#seniorselfie
Age UK North Tyneside would love to see your selfies with those who have a special meaning to you!
Turn on the filters, get the grandkids involved and start snapping!
A project for all the family.
Submit your #seniorselfie on facebook - Age UK North Tyneside or email them to volunteer@ageuknorthtyneside.org.uk by Friday5th October.
Please see the download link below for the terms and conditions of the #seniorselfie project.
We will be displaying the selfies in our coffee shop, Jarretts, in North Shields and also at the Age Takes Centre Stage People's Awards in October on board the DFDS ferry. All entrants will be contacted to obtain full consent to do this.
As part of this year's Age Takes Centre Stage festival we are launching the Age Takes Centre Stage People's Awards to celebrate the achievements of local people aged 50+ living and working in North Tyneside. These awards are designed to recognise the accomplishments and contributions of local people in line with the '5 Ways to Wellbeing' to celebrate the ways in which local older people are making more of life. Nominations for the 2018 awards closed on 31st August 2018, but there's always next year.