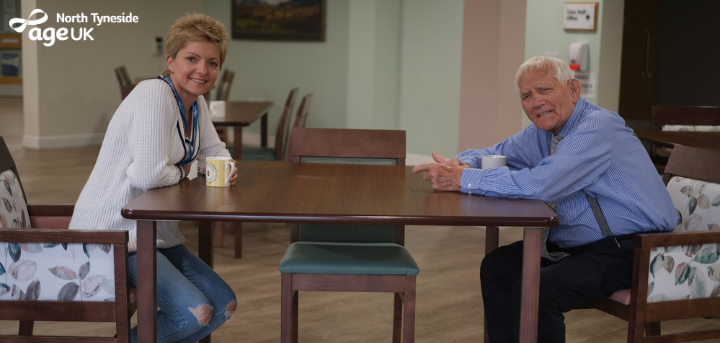 As a befriender you could provide company for a lonely older person in North Tyneside.
Befriending and Telephone Befriending
"The chances are we've all been affected by Loneliness, either directly or through someone close to us. We can all do more to try and make a difference and make our country a less lonely place." - Minister for Loneliness Baroness Diana Barran
Befriending volunteers offer supportive, reliable relationships to people who would otherwise be socially isolated.
Around the UK, there are befriending projects which organise effective support for children and young people, families, people with mental ill-health, people with learning disabilities and older people, amongst many others.
Become a befriender with us and you can support an older person. Everyone needs other people, but not everyone has someone.
As you build up and maintain a trusting close relationship over time, your regular social interaction might help someone pursue a new direction in life, open up a range of activities and lead to increased self-esteem and confidence. Your one to one relationship will be supported by us.
You can choose to help by visiting a befriendee in their home environment or by making telephone calls. With concerns about COVID-19, we are offering telephone calls to all befriendees at present.
Just so you know, home visits are requested by older people who struggle to leave their home environment long term. If home visits are for you, your friendship will begin on the phone, until it is safe to visit. Volunteer Nicola told us it's good to know they will be putting a face to a voice soon, she said "There's only one thing better than a cup of tea, and that's two cups of tea".
Telephone calls are offered to any older person who is currently stuck at home because of the Coronavirus crisis. You can enjoy chatting with someone over the phone, all from the comfort of your home.
If you're empathetic and good at talking, you could be a befriender. Your time could make a massive difference to an older person's life. It's fun, safe and easy. Lots of people say these chats are the highlight of their week.
Please take a look at our role outlines for more…
Telephone Befriender role outline
If you'd like to change two lives by volunteering as a telephone befriender or a home visit befriender, when the Covid safety rules permit, then please click on the How to Get Involved and Next Steps blocks below.
Why Volunteer
Benefits of Volunteering
How To Get Involved
Next Steps
Current Volunteering Opportunities
More about befriending
TOWIE's Jess Wright on Befriending
Our Winter 2020 Campaign
Heart warming links