Latest news.
The final Information and Advice benefit gain figure for 2018-19 is £1,178,488 absolutely smashing our target of £835,536. A fantastic result for our Information and Advice team and an even better outcome for our customers. Just a small example of the work and commitment of our volunteers and staff.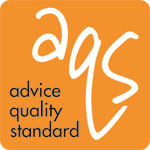 If you need advice or information you can attend an appointment at the Age UK North Tyneside office in North Shields.
You will be given a short gateway assessment interview when you call the Bradbury Centre on 0191 280 8484. This will assess what your advice needs are.

The gateway assessment will decide which option is best for your needs:-


Simple information provided at the gateway interview
An appointment with our Information & Advice Advisors
Telephone Advice

Telephone advice is available, Monday-Friday 8.30am-5pm
We can also offer a home visiting service where appropriate Tel: 0191 280 8484.

We can help with:


Welfare benefits, pensions, tax and other financial matters
Housing and property
Health and Social Care matters
Leisure and social activities
Family and personal matters
Your rights and local services
And most other things that affect your quality of life

Appointments are also available at the Bradbury Centre, North Shields - Monday to Friday 9:30am – 3:30pm.
If you need Information or Advice you can pop in to the Bradbury Centre or contact us on 0191 280 8484 Option 1 to book a suitable appointment.
To assist the hard of hearing, we have hearing loops on site.

Free booklets and online information
Age UK produces free information guides and factsheets on a wide range of topics, including home adaptations, dementia, and advice for carers. You can find a complete list of guides and factsheets on the Age UK national website.

If you prefer to read information online, the Age UK national website has information and advice on many topics, including how to find a care home, how to avoid scams, and Power of Attorney.
Here's how you can get in touch with Age UK North Tyneside.
Our main office:
Bradbury Centre
13 Saville Street West,
North Shields,
NE29 6QP
General enquiries phone number: 0191 2808484
Opening hours are 8:45 am to 4:30pm Monday to Friday.
Fax number: 0872 1108450
Volunteering phone number: 0191 2877011