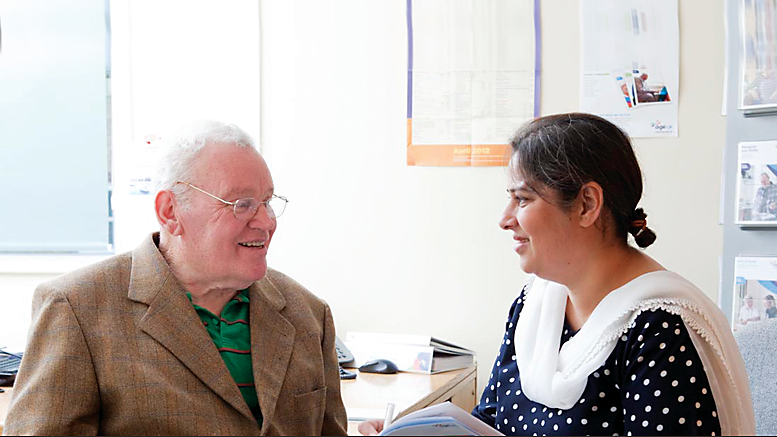 Age UK North Tyneside offers a free and confidential information and advice service for older people, their families and carers.
If you need advice or information you can attend an appointment at the Age UK North Tyneside office in North Shields.
You will be given a short gateway assessment interview when you call the Bradbury Centre on 0191 280 8484. This will assess what your advice needs are.

The gateway assessment will decide which option is best for your needs:-


Simple information provided at the gateway interview
An appointment with our Information & Advice Advisors
Telephone Advice

Telephone advice is available, Monday-Friday 8.30am-5pm
We can also offer a home visiting service where appropriate Tel: 0191 280 8484.

We can help with:


Welfare benefits, pensions, tax and other financial matters
Housing and property
Health and Social Care matters
Leisure and social activities
Family and personal matters
Your rights and local services
And most other things that affect your quality of life

Appointments are also available at the Bradbury Centre, North Shields - Monday to Friday 9:30am – 3:30pm
If you need Information or Advice you can pop in to the Bradbury Centre or contact us on 0191 280 8484 Option 1 to book a suitable appointment.


What you say about us matters.
Age UK North Tyneside is continually striving to improve its offer to our customers.
A customer satisfaction survey took place covering the period 1st April 17 – 30th September 17, 109 surveys were sent with 54 returned, a 59% return rate.
83% of customers said that they would recommend us to someone else if they needed help
Since contacting the service, 59% of customers said they felt happier, more content and less anxious, 61% said they felt listened to and that someone is on their side to help when needed, 37% felt more independent and self-confident, with 42% feeling like they were more aware of their rights and the choices available to them
As a direct result of the Information &Advice service involvement 51% of customers said they were now able to get practical support, 47% of customers accessing the service said they were now able to pay household bills easier and keep their home warmer and 20% of customers were able to spend more money on food
100% of respondents said that they found it easy to contact us with 91% very satisfied and 7% Satisfied and 2 % unsatisfied
"Staff from receptionist to benefits advisors were brilliant empathetic/sympathetic and totally professional. Felt listened too and they had great understanding of my conditions, situation, guided me."
To contact the Information & Advice service Tel 0191 2808484 Option 1
Free booklets and online information
Age UK produces free information guides and factsheets on a wide range of topics, including home adaptations, dementia, and advice for carers. You can find a complete list of guides and factsheets on the Age UK national website.

If you prefer to read information online, the Age UK national website has information and advice on many topics, including how to find a care home, how to avoid scams, and Power of Attorney.
Here's how you can get in touch with Age UK North Tyneside.
Our main office:
Bradbury Centre
13 Saville Street West,
North Shields,
NE29 6QP
General enquiries phone number: 0191 2808484
Volunteering phone number: 0191 2877012