Covid-19 Latest changes to our services
As you will appreciate both Age UK North Tyneside and EveryDay Care are working exceptionally hard to ensure the continued safety and good health of our customers, our key workers and charity staff. Because of the coronavirus emergency we have had to cancel some services and amend others.....
---
STOP PRESS: Last year our Information & Advice service achieved a total benefit gain of £1,778,026 for North Tyneside residents.
This is an extraordinary outcome as the team not only smashed it's own target of £1,178,487 achieved in the previous year but broke the record for the highest benefit gain to date in North Tyneside.
As a result customers who were supported to maximise their income are now on average better off by £140.62 per week.
We all appreciate that securing this extra income has a huge, positive impact, often allowing a person to remain independent for as long as possible in their own homes.
The I & A service also delivered:
831 face to face office based appointments
462 home visits
3764 enquires resolved via telephone and
996 customers supported by popping into the Bradbury Centre
3619 North Tyneside customers supported through the I&A service resolving over 6200 enquiries.
To access this service please contact our Customer Service Team Telephone 0191 2808484 or e mail customerservices@ageuknorthtyneside.org.uk
Pensioner poverty is rising again read the Age UK Report We may be able to help you. Why not give us a call?
---
The Masonic Charitable Foundation through their Later Life Inclusion grants, are supporting local and national charities that help older people to overcome whatever barriers they face and actively participate in their communities.

Whether financial hardship, care responsibilities, or a decline in physical or mental health, older people can face social isolation for many reasons. Our support aims to make sure that services are available to support the physical and emotional needs of people as they age, including access to healthcare, transport and technology.
Find out more here Later Life Inclusion grants or contact us -Telephone 0191 280 8484
---
Could you be eligible to claim Carer's Allowance?
During Carers Week 2021 we're raising awareness of a carer's role and signposting them to the support they could be eligible for.
Do you :
spend at least 35 hours each week caring for a disabled person. You don't have to live with them or be related to them to claim
care for someone who receives the higher-rate or middle-rate care component of Disability Living Allowance, either rate of Personal Independence Payment daily living component, or any rate of Attendance Allowance
not earn more than £128 each week (after deductions)
not in full-time education
People assume that their savings or National Insurance record will stop them from being eligible, that's not the case. It won't make a difference to your claim.
In fact you don't even have to be related to or live with the person you care for to claim Carer's Allowance.
Don't be discouraged
If you receive State Pension you won't be paid Carer's Allowance. Don't let that put you off making a claim. If you're eligible then you could be awarded extra Pension Credit or Housing Benefit instead.
Also if you're claiming Universal Credit, you may be able to get an extra amount because of your caring role without actually applying for Carer's Allowance. This is known as a carer element.
Free Benefit Check
We always suggest that you give our Information & Advice team a call who will provide a Benefit Check for you simply over the phone.
How much is Carer's Allowance?
Carer's Allowance is worth £67.60 per week (for April 2021-22) and is usually paid every four weeks. Additionally you'll also receive National Insurance credits each week towards your pension if you're under pensionable age.
If your own circumstances were to change, i.e. you took a break from your caring role you must inform DWP. Again we can support you to do this with a simple phone call to our office.
Likewise if the person you care for is taken into hospital or care or sadly passes away you must make DWP aware as the benefit will cease to be paid, not immediately but this will happen.
Where to start?
You can either complete an online application on the Government's website or allow our Information & Advice team to support you through the process.
Firstly give us a call Tel: 0191 2808484 option 1. We'll take some details over the telephone and offer a benefit check. Then, based on the outcome of this we can arrange an appointment to support you through the process- if you wish. This process is free.
What have you got to lose by giving our Information & Advice team a call?
Other financial help for carers
Did you know that if you are caring for someone who is classed as severely mentally impaired, you may be eligible for a substantial reduction in your Council Tax? Read all about it here or contact our Information and Advice team.
Tel: 0191 2808484 Option 1 Monday–Friday 08:45-16:30 or e mail enquiries@ageuknorthtyneside.org.uk
Information and Advice Case Study Oct 2020
Pat is 73 and had been living in Spain but needed to return to the UK unexpectedly. Luckily she has good friends in the area and they helped her to locate accommodation and provided donations of furniture as she was starting again from scratch.
She has mobility issues because of arthritis and chronic COPD. The symptoms she has are much worse here in the UK due to the cooler climate. This meant she was having difficulty getting out and about to meet up with her friends. She was beginning to feel trapped in her new home and beginning to feel very low as a result.
Pat originally approached the Information & Advice team at Age UK North Tyneside as she was advised that they could provide assistance with benefit claims. She had requested support with claiming Housing Benefit and Council Tax Support.
Initially Age UK North Tyneside's I&A Officer attended a home visit with Pat and made the Housing Benefit and Council Tax Support benefit claims for her.
While she was there the I&A Officer noticed that Pat was having issues with her breathing and mobility. She went on to explain the disability benefit Attendance Allowance (AA) and how Pat might qualify.
The Officer also explained that if there was a successful award for AA, this would lead to an increase in her award for Guaranteed Pension Credit.
Pat was a little sceptical at first as she had been informed by other people that she wouldn't qualify for AA, but the Age UK North Tyneside adviser convinced her there was no harm in trying, and a further visit was booked to claim this for Pat.
After the conversation developed, Pat revealed that she was often feeling lonely and quite isolated, she had friends in the area but they lived quite a distance from her to manage travel due to her mobility issues.
The adviser made a referral to the Age UK North Tyneside Befriending Service and a regular telephone contact was arranged with a volunteer befriender as a result.
The claim for Attendance Allowance was successful and Pat was awarded the higher rate which gave a weekly amount of £89.15. This was backdated which meant she had some money in her bank account for the first time in a while.
As explained by the adviser, Pat now qualified for extra money on her Pension Credit which was an additional £66.95 paid weekly. There was also another backdated amount for this.
In total Pat's weekly income had increased by £156.10 which is almost double the amount she received previously. That worked out at an extra £8,117.20 each year.
As a result Pat was able to purchase a mobility scooter meaning she can now go out independently whenever she wants to and she can see her friends more.
She has also been able to refurbish her flat with furniture she has chosen for herself which means she feels more settled, like it's her own home now.
During the lockdown between March and July Pat had to shield herself because of her vulnerabilities. She again contacted the Information & Advice officer who advised her about Covid-19 emergency response support for grocery shopping in the local community.
Pat was able as a result to use the volunteer support services provided by Age UK North Tyneside.
The adviser continued to make regular wellbeing calls to Pat throughout the lockdown period to ensure her wellbeing.
Pat was completely overwhelmed by the difference in her income and said:
"I cannot put into words how much Age UK North Tyneside have changed my life!
The adviser was so supportive and she put me at ease straight away, I felt I could trust her to do the best she could for me"
Pat now recommends Age UK North Tyneside's services to all of her friends and tells them how marvellous she thinks the support is.
To Access the Information & Advice service contact our Customer Service Team Tel: 0191 2808484 or e mail enquiries@ageuknorthtyneside.org.uk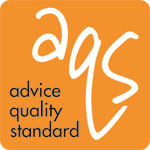 If you need advice or information you can attend an appointment at the Age UK North Tyneside office in North Shields.
You will be given a short gateway assessment interview when you call the Bradbury Centre on 0191 280 8484. This will assess what your advice needs are.

The gateway assessment will decide which option is best for your needs:-


Simple information provided at the gateway interview
An appointment with our Information & Advice Advisors
Telephone Advice

Telephone advice is available, Monday-Friday 8:45 am – 4:00 pm.
We can also offer a home visiting service where appropriate Tel: 0191 280 8484.

We can help with:


Welfare benefits, pensions, tax and other financial matters
Housing and property
Health and Social Care matters
Leisure and social activities
Family and personal matters
Your rights and local services
And most other things that affect your quality of life

Appointments are also available at the Bradbury Centre, North Shields - Monday to Friday 8:45 am – 4:00 pm.
If you need Information or Advice you can pop in to the Bradbury Centre or contact us on 0191 280 8484 Option 1 to book a suitable appointment.
We can also offer a home visiting service where appropriate, and when coronavirus restrictions allow. Tel: 0191 280 8484.
To assist the hard of hearing, we have hearing loops on site.

Free booklets and online information
Age UK produces free information guides and factsheets on a wide range of topics, including home adaptations, dementia, and advice for carers. You can find a complete list of guides and factsheets on the Age UK national website.

If you prefer to read information online, the Age UK national website has information and advice on many topics, including how to find a care home, how to avoid scams, and Power of Attorney.
Here's how you can get in touch with Age UK North Tyneside.
You can get in touch with us by telephone, email or by filling in an online information request form, all on our Contact Us page