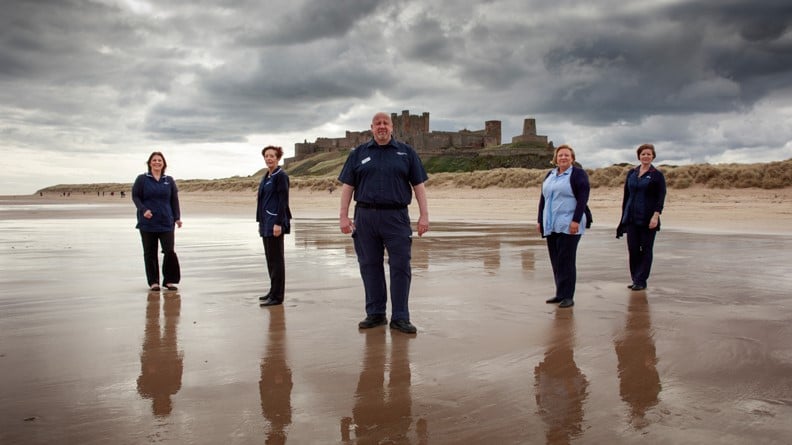 Age UK Northumberland is always keen to hear from caring and professional people who want to join our team. View our vacancies and apply today!
Working for Age UK Northumberland
Age UK Northumberland is a local independent charity with over 300 members of staff. We help over hundreds of local older people every year, offering care, activities, events, befriending and information. It's a great place to work if you really want to make a difference to older people's lives.
Encouraging Local Talent
The Charity's volunteer programme includes opportunities for workless adults to train for employment and, for adults approaching retirement, an opportunity to consider part-time volunteering as part of a phased retirement process. We have an active apprenticeship programme enabling school leavers to train in skills to enable careers in a wide range of sectors locally, from health & social care to business administration and catering.
Training and Induction
Age UK Northumberland offers various opportunities for training and development for employees, including a comprehensive induction. In 2018, Age UK Northumberland introduced a Volunteer and Staff Education Programme, where employees are invited to attend sessions from each Serbice Manager, to continue their learning about the organisation.
Gender Pay Gap Report
Age UK Northumberland is required by law to publish an annual gender pay gap report due to the number of employees within the organisation. This is our report for the snapshot date of 5 April 2017.
Opportunities at Age UK Northumberland
Befriending Co-Ordinator

This summer, we are launching the Age UK Northumberland Friendship Line and we will soon be recruiting for a Befriending Co-Ordinator. If you would like us to let you know when the post is live, please click on the link below.

Living Well Link Worker

This year, we are launching a new Living With & Beyond Cancer project and we are looking for a Living Well Link Worker to lead the new service.




Office and Facilities Manager

We are recruiting for the Office and Facilities Manager who will be responsible for delivering effective and efficient administrative and facilities services in accordance with business and regulatory requirements.
Home Care Opportunities
Home Care Co-Ordinators

Age UK Northumberland are currently recruiting for Home Care Co-Ordinators to provide leadership to our supervisors and home support teams within locations around Northumberland.

Home Care Supervisors

Caring comes in many forms and Age UK Northumberland has some opportunities for Home Care Supervisors to provide support to service users and Home Support Workers.

Home Care Support Workers

This summer, we are recruiting for caring and professional Home Care Support Workers to join our expanding team in Northumberland. We currently have full and part-time roles in a location close to you!