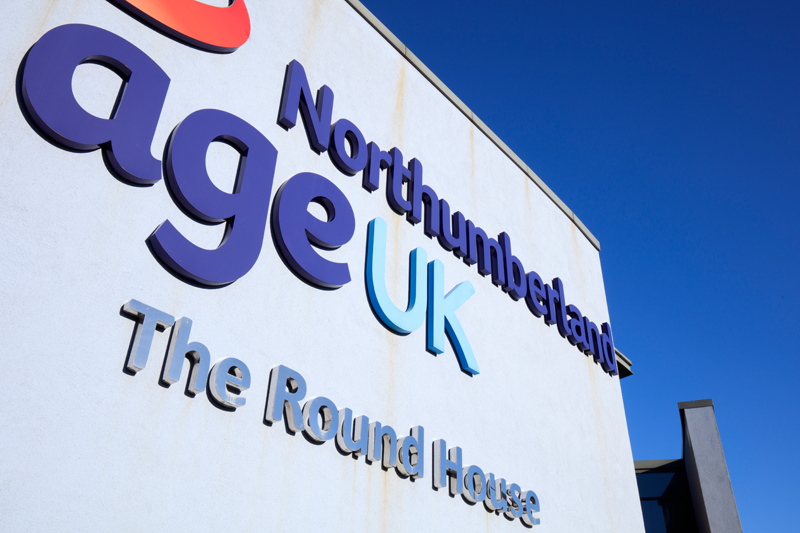 The Round House is an exciting resource centre that offers modern, accessible facilities. We are pleased to offer a number of rooms for hire and with a welcoming feel, we hope that we will make your event even more successful.
Enquire today:
01670 784 800
The following rooms are available for hire at The Round House:
Room 2 - Ground Floor
This function room is equipped with a ceiling-mounted multi-media projector.
Tilt-top tables allow for flexible use so that the space can be cleared for exercise classes etc.
Twenty-eight people can be seated comfortably at tables in a boardroom layout.
Up to 50 people can be accommodated comfortably in a theatre-style arrangement.
Both ambient and chilled water is available at all times in this room.
Room 3 - Adjacent to Room 2
This room has the same seating capacity as Room 2. A portable projector can be supplied if required.
With a folding wall between, Rooms 2 and 3, these can be opened up to form a large function room that will comfortably seat 100 people (theatre style), or 80 people cabaret style.
Room 4 - First Floor
This room seats 14 (board room style) or 20 (theatre style). Both ambient and chilled water is available at all times in this room. Room 5 - First Floor
Seating up to four, this room is ideal for small informal meetings or advice surgeries etc.
Room 6 - Ground Floor
This room is located in a quiet location and is ideal for confidential meetings or counselling. The room is also fitted out with a washbasin and is ideal for services such as foot care, hair and beauty, or complementary therapies. The room is furnished with four comfortable tub chairs and can seat up to six around a meeting table.
Room 7 (The Studio) - Ground Floor
The Studio has a wooden floor, storage for equipment, sink, multi-media projector system and is served by a plumbed in water cooler. This room is ideal for dancing, exercise classes, carpet bowls and arts / crafts activities. The room will also seat up to 28 people board room style and 50 comfortably theatre style.
Offices for Hire
Office space is available to hire in Age UK Northumberland's modern Round House headquarters in Ashington.
Boasting excellent communications and ICT infrastructure, broadband connections andcabling for ICT systems, we welcome enquiries from businesses and community organisations.
Essential office facilities and services are on hand in our fully furnished office space to ensure that you can start working immediately.
There are also a number of meeting rooms available to rent.The office is accessible for those with disabilities with lifts between floors and there is the significant benefit of on-site parking which will be appreciated by staff and clients alike.
.
Car Parking

The Round House's car park offers 37 spaces including three bays for Blue Badge holders. Visitors can also park on Lintonville Parkway to the rear of The Round House. The centre is just a few hundred yards walk from Ashington bus station.

Enquire

To enquire about availability or to discuss your needs in more detail please call Gemma or Laurie on: 01670 784 800 or email: info@ageuk-northumberland.org.uk Once we have confirmed that the facilities you require are available, we will ask you to complete a room booking form so that we can ensure we meet your every need.