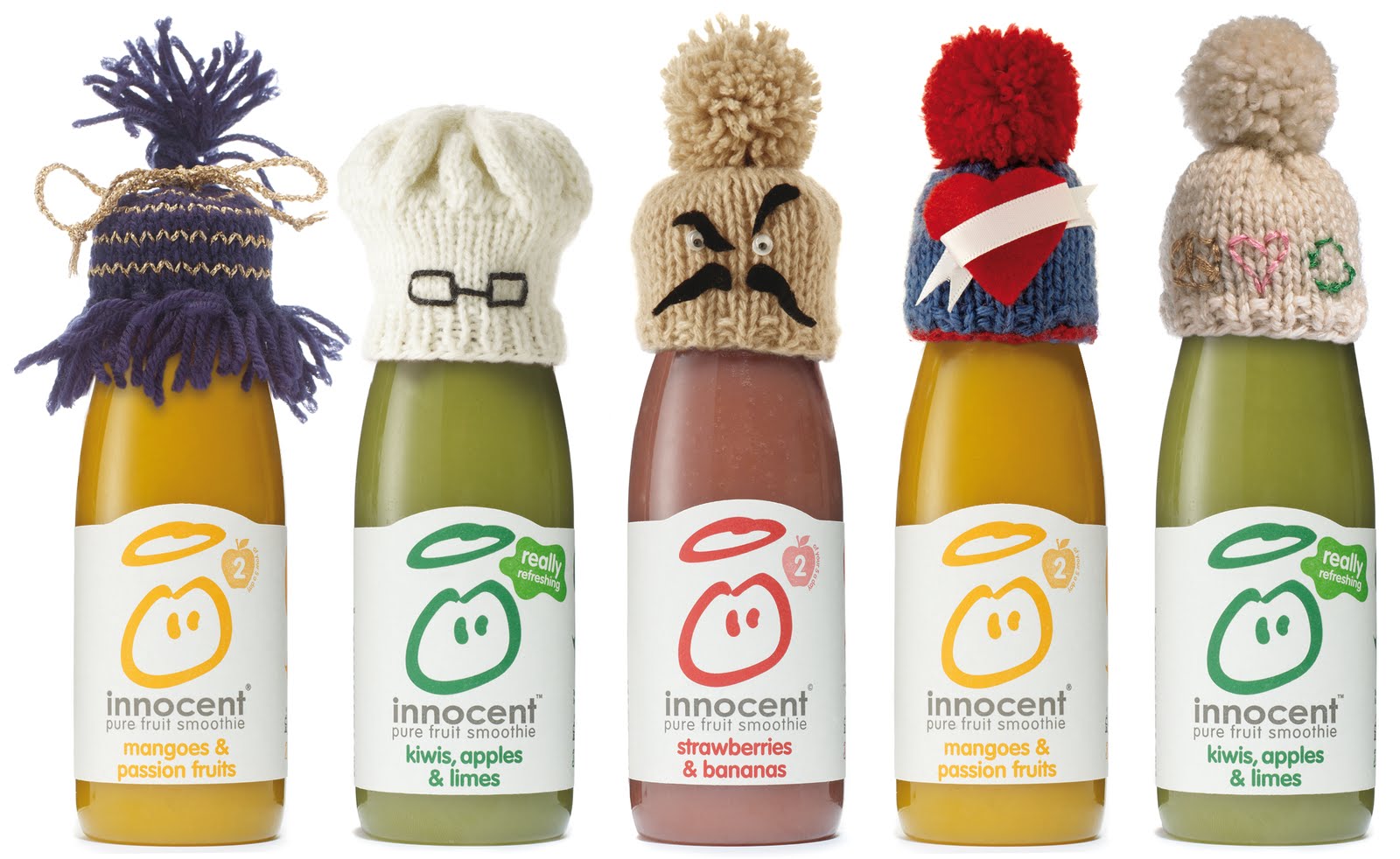 Can you knit or would you like to learn? Are you part of a knitting group? Would you like to make a difference? We're looking for some big knitters to create some little knits.
A little woolly hat helps fight loneliness
The hats you see on smoothies in the shops raise money for activities at Age UK. For every hat that you knit, Innocent donates 25p to our organisations, which we will be using to reduce loneliness in Gateshead and Northumberland
How your knitting will help: https://youtu.be/T1b854BDX7w

It's fun, it's easy and it's for a great cause.
Knitting Patterns
You can download an array of knitting patterns here: Knitting Patterns
A simple online search will also give you lots of exciting knitting ideas for the Big Knit
Where should you send your little hats?
To ensure that the money you have raised stays in Northumberland, please send or bring your hats to:
Age UK Northumberland
The Round House
Lintonville Parkway
Ashington
NE63 9JZ
The hats must be sent off by Age UK Northumberland to ensure your knitting makes a difference in your community. We can also collect your hats if you get in contact with us on: 01670 784 800
Remember to pop your name and address in the package so that we can thank you properly.
The Big Knitathon 2018
On 3 March 2018, we knitted over 130 hats at the launch of our Big Knit campaign with Age UK Gateshead at Intu MetroCentre.
A huge thank you to all of our wonderful staff and volunteers who made the event possible. A special thank you to Pauline from Ready, Steady, Knit in Prudhoe and her customers for donating lots of wool and needles, as well as Pauline's expertise on the day.