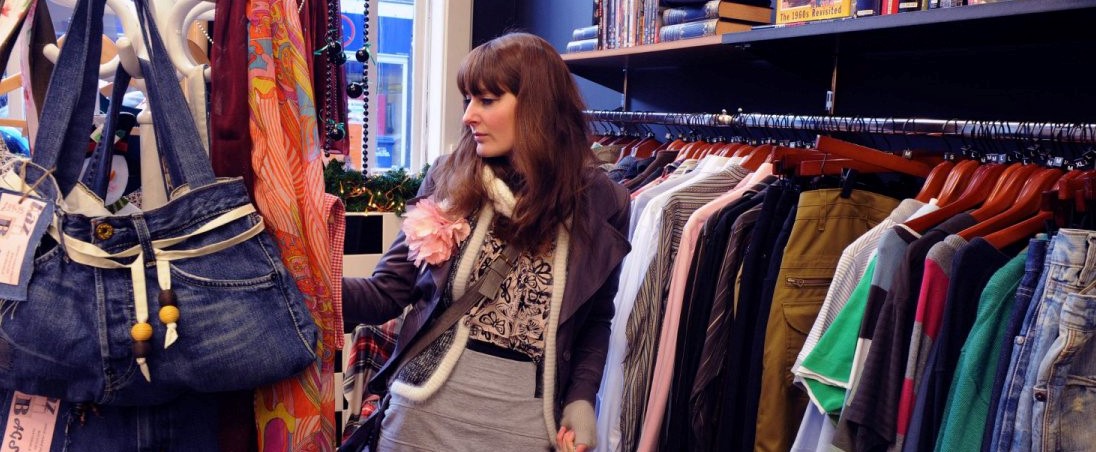 Looking to bag a bargain, declutter your life, or volunteer? You can do all three at our charity shops in Sandwell.
About our shops
Age UK Sandwell has four shops. They are great places to find bargain clothes, books, DVDs and household goods.
To find out more about each of our shops, opening hours, what they stock and how to donate items, click on the shops below for further details.
Volunteering at our shops
Our shops rely on volunteers for sorting stock, creating interesting window displays, and attending to customers. If you are interested in volunteering with us, please visit our contact us page.
Find out more
High Street, West Bromwich

Our shop at 248 High Street, West Bromwich, B70 7QG has a great selection of clothes, bags, shoes, games, books, dvd's and much more. Call in soon to pick up a bargain.

Phone 0121 500 5408 for more details.

Opening hours: Mon - Sat 9.00am to 5pm, Sun 10.00am to 4pm.

Bearwood Road

Visit our shop at 512 Bearwood Road, Smethwick B66 4BX to find a wide range of items, including lots of bargain books, gaming consoles, jewellery, small furniture and electrical items and homewares.

Phone 0121 420 1270 for further information.

Opening hours: Mon - Sat 9.00am to 5pm, Sun 10.00am to 4pm.

Union Street, Wednesbury

Pop along to the 60 Union Street, Wednesbury, WS10 7HB shop - with fast changing stock of clothes, shoes, bags and bric a brac you never know what you will find!

Phone 0121 556 2055

Opening hours: Mon - Sat 9.00am to 5.00pm, Sun 10.00am to 4.00pm

High Street, Rowley Regis

The Age UK shop at 183 High Street, Rowley Regis, B65 0DU stocks a wide range of clothing, both adults and children, bags, shoes, books, dvd's - all great quality and great prices too.

Phone 0121 559 9864.

Opening hours: Mon - Sat 9.00am to 5.00pm, Sun 10.00am to 4.00pm