Our Shops
In association with our parent charity, Age UK Birmingham.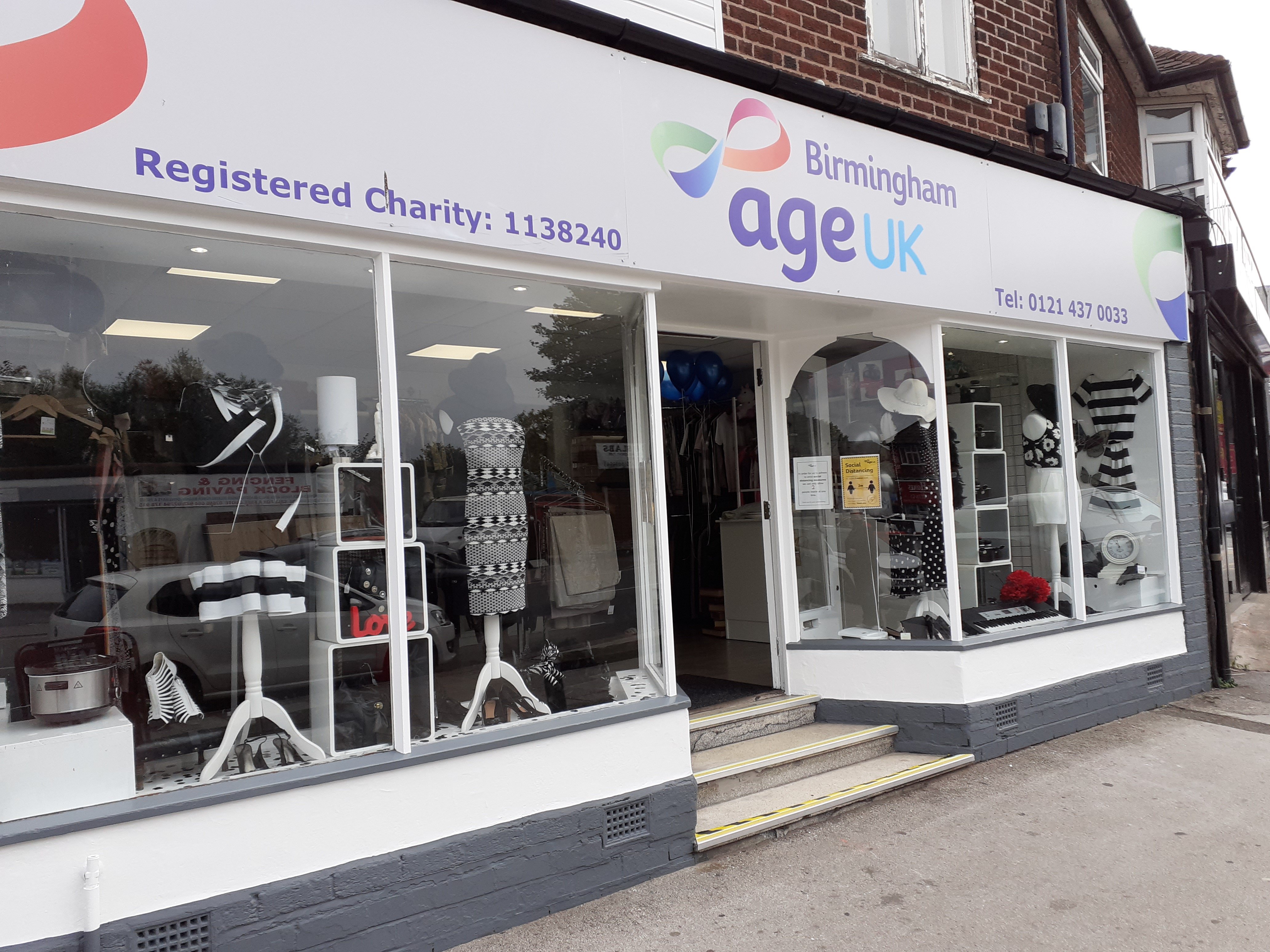 Age UK Birmingham runs the Age UK Sandwell retail business, with proceeds from retail sales going to both charities.
We are always looking for possible opportunities to open charity shops across Birmingham and Sandwell. If you are a landlord and have a site you think may be suitable, and wish to assist us, please send us the details by email:
Click to email info@ageuksandwell.org.uk
Please note that shops such as the Age UK shop in Bearwood (Sandwell) or Kings Heath (Birmingham) are run by Age UK (national) rather than Age UK Sandwell, or Age UK Birmingham. We cannot assist with any queries with regard to shops we don't run, as the local charity.