Age UK Birmingham and Age UK Sandwell would like to thank everyone who has already given to our appeal, this really helps creating a lifeline for those most at risk in our City and Borough.
Emergency Support Services:
Telephone Information & Advice Service:
Supporting older people with ongoing issues and concerns around welfare, benefits and access to other statutory and social services.
Telephone Befriending Call Service:
Providing twice weekly calls from one of our dedicated volunteers to offer reassurance and comfort over the coming weeks, also to identify any additional health and wellbeing needs and refer on to our professional support teams and other referral agencies as needed.
Community Support:
Providing and/or identifying locally available support for citizens including referrals to established channels of obtaining essential supplies (including shopping services, food banks, religious organisations etc.) and other support service including general advice and guidance, befriending services, buddying, online socialising etc.
For any of the above services please contact us by:
Emailing: info@ageuksandwell.org.uk
or call 0121 437 0033 Monday to Friday 9:30am - 4pm
Please will you support Age UK Birmingham and Sandwell with a donation right now?
It means that we will have the cash flow to respond to dealing with Coronavirus, even if that means changing around our services. If you can help us to scale up our efforts to respond to this crisis, please click below:
Please keep checking back here as well as our Twitter account and Facebook page (see links below) for further updates.
Service Disruption
With the recent announcement from Central Government with regard to COVID-19 ("Coronavirus"), we now need to make a change to the way we deliver some of our services. It's with regret and concern for the safety of our older people that we will pause the delivery of community based accessible activity.
Unfortunately we will have to suspend all face to face information and advice services, which means the usual outreach Information and Advice sessions at locations across the Borough will not operate.
Our Information and Advice service will continue over the telephone on 0121 437 0479, and we are getting to calls as fast as we can - please only use this line for the Information and Advice service and not general enquiries.
We are currently looking at other ways we can support the older population and would invite anyone interested in volunteering to contact us, so that we can develop our plan based on the number of volunteers available. Please either email for the attention of the Volunteer Manager or call as follows;
For volunteering or other general enquiries please contact us by emailing
info@ageuksandwell.org.uk if you are able to
or telephone: 0121 437 0033 only if you cannot send an email.
Latest from Age UK Sandwell
Published on 01 October 2021 12:00 AM

Annual General Meeting (AGM) 2021 Age UK Sandwell and  Age UK Birmingham are set to host an Annual General Meeting on...

Published on 16 October 2020 03:12 PM

Age UK Birmingham and Age UK Sandwell will not, at any time, ask to take your debit card from you on your doorstep.

Published on 28 September 2020 09:21 AM

Age UK Birmingham and Age UK Sandwell announces the date of it's 2020 AGM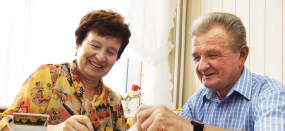 We offer you free, confidential and expert advice through our information service. If you need to know about benefits, social care, housing, scams or legal issues, we are here to help.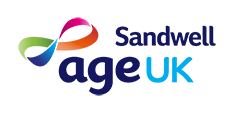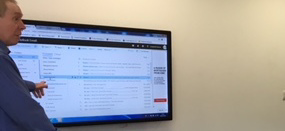 Our Community Support team deliver events and activities for the Over 50's in the Sandwell Borough .